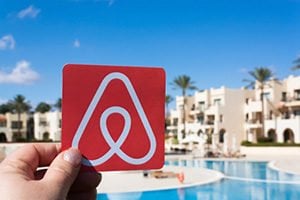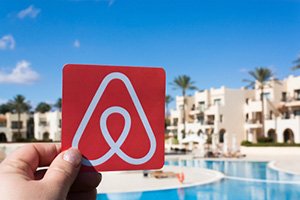 Investing in initial public offerings (IPOs) can bring massive gains. Just look at one of the biggest IPOs of 2018, Tilray Inc. (NASDAQ: TLRY), which returned more than 500% between the July IPO date and early December 2018.
It might be tempting to invest in the Airbnb IPO expecting the same returns. But remember, public offerings like Tilray are the exception, not the norm.
It's true that 2018 has seen some major IPOs. There are 10 other companies that have produced triple-digit gains in the first year since their debut.
This doesn't mean that the Airbnb stock price will follow suit, however.
Biotech firm Genprex Inc. (NASDAQ: GNPX) is an example of what can go wrong. Since its IPO in March, the company's share price has tanked 76%.
In fact, there have been 49 IPOs over the past year whose shares have dropped at least 26%.
Airbnb IPO rumors began as far back as 2014, and CEO Brian Chesky has clearly stated that he believes taking his company public will be a two-year process.
In March 2017, Chesky spoke with Fortune about this and indicated that the company is probably halfway through this process. Since the Airbnb IPO didn't take place in 2018, it's very likely to happen in 2019.
7-Day Cash Course: With the secrets in this video series, you could potentially start collecting anywhere from $1,190, $1,313, and even $2,830 in consistent income – each and every week. And it can be yours for only $1…
You see, the company just brought on a new CFO last month, a move that many see as another signal of an upcoming IPO.
Whether buying Airbnb stock at the IPO is a good idea or not remains to be seen. Tech IPOs are notorious for their hype, but many become a money-losing proposition for investors soon after.
Consider Snapchat, aka Snap Inc. (NYSE: SNAP), as a prime example. This was clearly the most-hyped IPO of 2017. The company debuted on March 2 at a price of $24 per share for retail investors. If you bought at the open, you would have made 2% on the day and lost even more since.
If you want to buy Airbnb stock at the IPO, there is a better way to invest in this company's growth.
Before we get to that, here's the full story behind the Airbnb IPO…
What's the Airbnb Story?
As with many successful companies, Airbnb has a unique story. In 2007, roommates Brian Chesky (CEO) and Joe Gebbia (CPO) couldn't afford to pay their rent.
The two decided to toss an air mattress in the corner of their living room and post a listing online for a "bed and breakfast." By 2008, the duo had started AirBed & Breakfast, which was shortened to Airbnb a year later.
In 2014, Airbnb made the decision to rebrand its company, changing it from a lodging service into a lifestyle brand. The company invested in a new logo, called "Bélo." The logo name is short for "belonging," and the idea is that people will experience new communities and cultures using the company's services.
As of this year, Airbnb is active in 191 countries worldwide and has over 4 million listings. The company's website lists everything from tents and yurts to castles and private islands.
But what do we know about the company's financials?
What We Know About Airbnb Earnings
Airbnb makes its revenue from the service fees it adds to each booking on airbnb.com. When a guest books a home or room on the website, he or she also pays a fee that ranges from 6% to 12%. The hosts also pay fees that cover the costs of processing transactions as well as some value-added taxes in select locations.
Since Airbnb remains a private company, detailed financials and Airbnb earnings data aren't readily available. However, its revenue from 2014 to 2015 was estimated to have grown 113%.
The company brought in an estimated revenue of $2.6 billion in 2017 and made a profit of $100 million. This is significant since many major IPOs come from companies that aren't even profitable.
In fact, it expects its revenue to hit $8.5 billion within the next two years.
Thanks to those incredible figures, Airbnb was given a value of $31 billion in 2017.
All of this information makes buying Airbnb stock attractive, but it still might not be the best choice…
Should I Buy Airbnb Stock at the IPO?