Government bans on plastic are sweeping the globe, and that is music to investors' ears… if they know how to take advantage.
Today, we've got a stock that could return an 85% gain thanks in part to new regulations.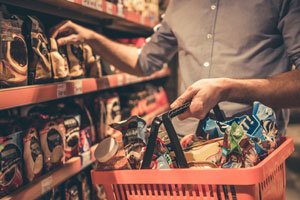 On Dec. 19, officials from the 28 countries in the European Union unanimously agreed to ban a variety of single-use plastics. The move comes in the wake of predictions that by 2050, our oceans will be filled with more plastic than wildlife.
Regardless of what anyone thinks about conservation of marine life, it becomes a serious problem for humans when the plastic dumped into the ocean contaminates the seafood they eat.
That's why the war on plastic won't end anytime soon. More and more governments are making moves to rid their jurisdictions of plastic bags, straws, shopping bags, and all plastic packaging in general.
Now, smart investors are positioning themselves to profit from it by investing in an alternative.
That alternative is paper. Simple, reliable, versatile paper, which has been around for more than 2,000 years.
And today we've got the best paper stock on the market for you. In fact, it just got a top score from our Money Morning Stock VQScore™ system.
This company is already the leading paperboard packaging producer in the United States across multiple varieties. Plus, it's making inroads in Europe, where producers are switching from plastic to paperboard in anticipation of future regulations.
Because of the trend away from plastic, the paperboard packaging market is growing significantly faster than the global economy. Global Market Insights reports that this segment has a compound annual growth rate (CAGR) of 7.5% and will hit $240 billion by 2024.
Have 28 Seconds? You could make $2,353 – and you won't need to buy a single share of stock up front to collect this cash, or spend a nickel on anything. Click here to learn more…
Even the plastic industry's biggest stakeholders are throwing in the towel in this particular fight. In December 2017, Clare Goldsberry wrote on the plastic industry site Plastics Today that, when it comes to single-use plastics and food and beverage containers, "perhaps it would be better to cede this market to the paper/paperboard industry."
With the opposition rolling over, this paper leader is ready to bank an 85% gain.
As Producers Move from Plastic, This Is the Company They Turn To
Join the conversation. Click here to jump to comments…
About the Author
Stephen Mack has been writing about economics and finance since 2011. He contributed material for the best-selling books Aftershock and The Aftershock Investor. He lives in Baltimore, Maryland.