The Dow Jones Industrial Average rose 96 points in pre-market hours after one of the wildest trading sessions of the year. The Dow plunged as much as 600 points Thursday before rallying back in the final hours of the trading session.
Investors have largely dismissed concerns about a government shutdown for now, but new worries have emerged about the likelihood of a trade deal between the United States and China.
Here are the numbers from Thursday for the Dow, S&P 500, and Nasdaq:
| | | | |
| --- | --- | --- | --- |
| Index | Previous Close | Point Change | Percentage Change |
| Dow Jones | 23,138.82 | 260.37 | 1.14% |
| S&P 500 | 2,488.83 | 21.13 | 0.86% |
| Nasdaq | 6,579.49 | 25.14 | 0.38% |
Now, here's a closer look at today's Money Morning insight, the most important market events, and stocks to watch.
The Top Stock Market Stories for Friday
The Dow might have rallied over the last two days, but stocks are still experiencing their worst December since 1931. The S&P 500 has declined by 9.4%, while the Dow has shed 9.8%. Ongoing concerns about China and the United states continue to weigh on trader sentiment. According to several reports, U.S. President Donald Trump may issue an executive order that bars American companies from using technology manufactured by two Chinese companies - Huawei and ZTE. The news comes as both nations are working on a trade deal.
While Trump is making noise over China, we're still no closer to seeing the U.S. government reopen anytime soon. It appears that the government shutdown will drag into 2019 as Trump demands money for a wall along the Mexican border. According to an NBC poll, more Americans blame the president for the shutdown than they do Democrats who refuse to fund the border wall. According to a poll conducted before Christmas, 47% of Americans blame Trump, while just 33% blame Democrats.
Cannabis investors are cheering the latest M&A deal in the booming space. Shares of Aphria Inc. (NYSE: APHA) rallied more than 20% on news it will be purchased by cannabis retailer Green Growth Brands for $2.1 billion. If you're looking for another way to profit from the boom in cannabis deal making, check out our can't-miss picks right here.
Money Morning Insight of the Day: Most Investors Believe This Great Lie (Don't Be One of Them)
There's an old market adage that tells us "you can't time the market." And most individual investors believe it - believe it in their hearts.
They believe there are only two kinds of markets - a bull market where stocks go up, and a bear market where stocks go down.
You make money in a bull market, the thinking goes, and you lose money in a bear market.
According to this line of reasoning, "timing the market" means you're either "in" stocks - or are out and on the sidelines. And if you get that "timing" wrong - you're going to get hosed.
Well, here's the thing: This bit of "wisdom" is one of the biggest lies the professional investing crowd has foisted off on Main Street investors. And it could cost you millions.
Three Stocks to Watch Today: SHLDQ, JCP, CTL
Shares of Sears Holdings Corp. (OTCMKTS: SHLDQ) are back in focus as the iconic retailer is on the verge of liquidating its assets. Should the company receive no bidders by Friday, the 125-year-old retailer with 68,000 employees will be auctioned on Jan. 14. Currently, CEO Eddie Lampert has offered to buy the company out of bankruptcy through his hedge fund for $4.6 billion. However, the firm's advisers must decide if Lampert is a qualified bidder.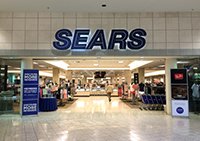 JCPenney Co. Inc. (NYSE: JCP) is faring no better than its rival Sears. The stock has slumped to $0.97 per share after falling 8% on Thursday. It is the first time since 1929 that the 100-year-old retailer's stock has traded below $1 per share. The firm currently has $4 billion in debt, falling cash reserves, significant supply chain problems, and no marketing or strategy to help turnaround the business. Shares of JCP stock are off 68% in 2018 and have plunged more than 30% since the start of December.
Shares of CenturyLink Inc. (NYSE: CTL) were sliding in pre-market hours thanks to a swell of service outages around the country. Outages were reported from New York to California, and disruptions fueled big challenges for the Idaho Department of Corrections and the Wyoming lottery. Hospitals in North Carolina also reported challenges accessing patient medical records.
On Friday, look for an earnings report from ADDvantage Technologies Group Inc. (NYSE: AEY).
Follow Money Morning on Facebook, Twitter, and LinkedIn.
About the Author
Garrett Baldwin is a globally recognized research economist, financial writer, consultant, and political risk analyst with decades of trading experience and degrees in economics, cybersecurity, and business from Johns Hopkins, Purdue, Indiana University, and Northwestern.