With stocks plunging nearly 10% since the start of December, investors are wondering if there will be a stock market crash in 2019.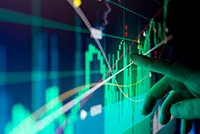 The Dow is down 9.7% in December alone, while the S&P 500 is officially in correction territory.
While we aren't fortune tellers, we've been enjoying the longest bull market in the history of the United States since 2009, and it will eventually come to an end.
But that doesn't necessarily mean a stock market crash in 2019 is imminent or will happen at all. Bull markets don't always end in a crash. Bear markets – a decline of 20% from recent highs – are much milder.
What we are certain of is that investors need to be prepared for any possibility.
That's why we want to show you the three biggest potential catalysts for a 2019 stock market crash, and how you can prepare yourself ahead of time…
The Trade War Threatens Economic Growth
The United States and China are mired in a trade war, and it could escalate in 2019. If the tensions aren't fully resolved, the economic impacts are likely to be significant.
In fact, the International Monetary Fund forecasts that the tariffs involved have the potential to reduce growth worldwide by 0.5% come 2020.
Urgent: This catastrophe could bring the U.S. economy to its knees – and make the Great Recession seem like a day at the beach. Read more…
Major U.S. manufacturers like General Motors Co. (NYSE: GM) and Ford Motor Co. (NYSE: F) have indicated they had to reduce their 2019 profit estimates because recent U.S. tariffs caused steel and aluminum prices to move higher. In other words, their raw materials are now priced higher, which cuts into profits. GM said the trade war added a $1 billion headwind for their company, part of the reason they had to shut down five plants.
The Coca-Cola Co. (NYSE: KO) and Walmart Inc. (NYSE: WMT) are also feeling pinched in their profits due to trade war tensions. Each has warned of potential price increases going forward.
Right now, the trade war is in the midst of a 90-day temporary cessation. If a new trade agreement isn't made by the end of the 90 days (it's not clear when the clock will start), the United States plans to ratchet up tariffs on Chinese imports.
More tariffs could weaken economic growth numbers and spur a sell-off in stocks.
Brexit Could Have a Global Ripple Effect
Roughly two and a half years ago, the United Kingdom (UK) voted to leave the European Union (EU).
The economic results were swift – and they weren't positive. The British pound sterling plummeted to a level not seen in 31 years. The Dow fell nearly 800 points in just five days.
UK banking stocks, like The Royal Bank of Scotland Group Plc. (NYSE: RBS), dropped a whopping 22% in one day. All of these moves were fueled by uncertainty about what a Brexit would mean.
Uncertainty is never good for markets or economic conditions, and it's rising again thanks to Brexit.
Now that the UK voted to leave, they have to follow through with it. And negotiations are giving us a taste of just how serious the fallout can be.
Theresa May, the UK's prime minister, has hammered out a deal with the EU. But Parliament may reject it and ask for another one. It's even possible that another referendum will be put before the voters on the EU and the UK.
The outcome over the long term is uncertain, as is its effect on the economy globally.
Currently, March 29, 2019, is "Brexit Day." But even that could change. It's an event investors will want to pay close attention to during 2019.
But the biggest threat to cause a stock market crash comes from the Federal Reserve…
How the Fed Could Cause a Stock Market Crash in 2019