As 2019 kicks off, there's no better time to find the most lucrative profit opportunities in the year.
That's why we're bringing you the 10 best penny stocks to buy in 2019.
You see, penny stocks are a great profit tool for investors looking for triple-digit returns with minimal up-front investment.
Because of share prices under $5, even a $1 or $2 jump in share price could double your money in a matter of days.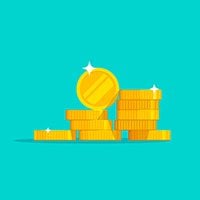 But finding penny stocks with the potential to shoot up like this can be difficult.
In order to make sure we're only investing in 2019's best penny stocks, we're using our proprietary stock rating algorithm, the Money Morning Stock VQScore™.
It ranks stocks based on their chance of delivering the growth we're looking for. We simply screen the 1,500 most profitable companies that earn a VQScore for stocks trading under $5 a share - the U.S. Securities and Exchange Commission's definition of a penny stock.
This eliminates penny stock scams and companies without real profit potential, leaving us with penny stocks that can generate great returns.
More than half of 2019's best penny stocks could more than double your money.
In fact, our top penny stock to buy in 2019 could soar over 250%...
Best Penny Stock to Buy in 2019, No. 10: The Container Store Group Inc.
The Container Store Group Inc. (NYSE: TCS) is an American retail firm selling storage and organization solutions.
While TCS recently left our current VQ rankings, we're still incredibly bullish on the company's profit potential.
Over the last two years, TCS has undertaken an aggressive expansion effort and established over 80 stores across the nation.
The effort has certainly paid off - TCS's gross income has jumped by 7% since 2016.
And that's not all.
In Case You Missed It: Former Speaker of the House John Boehner was once marijuana's biggest enemy... now he's advising Americans to go "ALL IN" on cannabis. To see his shocking prediction, click here...
Over the same period, TCS's net income rocketed 277%. This is a clear indicator that TCS has been able to keep costs down even as its revenue grows.
It's likely to become even more profitable, too.
Since 2013, TCS has reduced its debt, a sign the company's management is thinking strategically about the future.
As of November 2017, TCS operates 90 locations across the United States. Riding the success of its recent expansion, the company is likely to continue to grow both its national presence and its bottom line.
TCS currently trades for $4.69. However, the company's recent momentum indicates this stock has plenty of room to run.
Best Penny Stock to Buy in 2019, No. 9: Mizuho Financial Group Inc.
Mizuho Financial Group Inc. (NYSE: MFG) is a Japanese holding company based in Tokyo.
Controlling $1.8 billion in assets, Mizuho focuses on retail banking, global asset management, financial strategy, and corporate investment.
These sectors provide a diverse stream of revenue for investors and protect the company from the volatility that often rocks financial companies in turbulent markets.
Sign up for SMS so you never miss special events, exclusive offers, and weekly bonus trades.
Over the last year, Mizuho managed to generate over $57 million in profit while growing earnings by over 2%.
Mizuho currently trades for $3.04. However, analysts see the company's stock heading to $4 by the end of the year - a 31% gain for investors.
While Mizuho's profit potential is promising, our next penny stock to buy in 2019 is even better...
Best Penny Stock to Buy in 2019, No. 8: Central European Media Enterprises Ltd.
A subsidiary of Warner Media, Central European Media Enterprises Ltd. (NASDAQ: CETV) is a media and entertainment company targeting broadcast markets in Eastern Europe.
Reaching over 40 million people through 29 television channels, CETV is the top broadcaster in Eastern Europe's four major broadcast markets.
This is largely the result of Warner Media's increasing confidence in CETV.
Ten years ago, Warner Media took a 31% stake in the company. Since then, Warner has increased its stake by 44% as CETV has delivered robust returns.
In the last four years, CETV's gross profits have jumped by 14%. Meanwhile, net income has risen by 121%.
And this growth is unlikely to slow down anytime soon.
Over the next two years, paid TV revenue in CETV's four central markets is expected to grow by roughly 20%.
These gains are sure to bolster CETV's bottom line - and line the pockets of shareholders.
CETV currently trades for $2.83. However, analysts believe that CETV's share price will soar in 2019.
One analyst set their 12-month price target at $4.85 a share, a 71% gain for this stock.
Best Penny Stock to Buy in 2019, No. 7: Valhi Inc.
Valhi Inc. (NYSE: VHI) is a Dallas-based holding company that produces goods for three major market segments. These include component products, chemicals, and real estate management and development.
How to Profit Off This $11.1 Billion Money Pool: By following a few simple steps, one IRS directive could help set you up to receive checks of up to $1,795 every single month thanks to a genius investment. Learn more...
In order to streamline production in these separate markets, Valhi manages three subsidiary companies, one covering each of these market segments.
VHI operates its components business through CompX International Inc. - a leading provider of security products for industries such as office, healthcare, and the postal service.
For chemical production, VHI has majority control of Kronos Worldwide Inc. Kronos produces and markets additives used in plastics, paper, paint, and other fibers.
Finally, Valhi has majority control of BMI and LandWell, which make up its real estate and development segment.
BMI is concerned with utility services and LandWell with development activities in Nevada.
Thanks to the company's manufacturing diversity, VHI's gross profits have soared almost 170% in only three years.
It produces a staggering 45% return on equity and also pays investors a 3.59% dividend yield, almost unheard of for a penny stock.
There is currently a $4 price target on VHI stock, which means today's investor could net a 97% gain over the next year.
Best Penny Stock to Buy in 2019, No. 6: Himax Technologies Inc.
Based in Taiwan, Himax Technologies Inc. (NASDAQ: HIMX) is a global semiconductor supplier.
But it is even more than that. Himax has become a central supplier for some of the most ambitious tech firms over the last decade.
In 2013, Himax partnered with Alphabet Inc. (NASDAQ: GOOGL) to produce the liquid crystal used in silicon chips for Google Glass.
Following up on the partnership's success, Alphabet took a 6.3% stake in the Himax's display tech subsidiary.
This has paved the way for future collaborations with one of Silicon Valley's largest innovators.
Himax is also perfectly positioned to take advantage of the booming demand for semiconductors due to the rising popularity of esports.
Last year, esports drove a 7% increase in semiconductor sales.
With the North American market for esports expected to expand by an additional 35% in 2019, the semiconductor industry is likely to directly benefit.
In fact, analysts have given HIMX a price target of $8 a share - a 127% gain over today's price of $3.51.
Best Penny Stock to Buy in 2019, No. 5: Fortuna Silver Mines Inc.
Based in Vancouver, Fortuna Silver Mines Inc. (NYSE: FSM) is a Canadian silver mining company with operations in Latin America.
Fortuna operates two primary mines - one in Mexico and one in Peru. These produce a combined 8.4 million ounces of silver per year.
According to Money Morning Resource Specialist Peter Krauth, global geopolitical instability and falling global production rates are creating a perfect opportunity for a "big rally in silver in 2019."
"Geopolitics, stock markets, and central planners are helping to provide a floor for silver prices as uncertainties rise, stocks become volatile, and budget deficits explode," he says.
Analysts are calling for Fortuna to hit $9 a share as geopolitical conflict continues to stoke demand for silver.
This would equal a 142% jump from the stock's current price of $3.71 - a strong return as markets grow increasingly volatile.
Best Penny Stock to Buy in 2019, No. 4: Turquoise Hill Resources Ltd.
British Columbia--based Turquoise Hill Resources Ltd. (NYSE: TRQ) is one of Canada's largest mineral development and exploration companies.
TRQ targets development of large Pacific Rim mines. It operates, for example, in Mongolia, where some of the biggest global gold porphyry and copper deposits can be found.
Don't Miss Out: The Treasury is sitting on an $11.1 billion cash pile, and a loophole entitles Americans to a sizable portion. Some are collecting $1,795, $3,000, or $5,000 every month thanks to this powerful investment...
That's been hugely profitable for the company too.
On average, Turquoise Hill has beat earnings estimates in the past year by a staggering 225%.
And thanks to significant investment in global expansion, TRQ produced 280,000 tons in gold and 155,000 tons in copper over the course of 2018.
That's a 150% increase in gold production and a 7% increase in copper production over 2017.
The stock currently trades at $1.60. Short term, though, analysts forecast that it could rise to $4. That's a soaring 149% climb over the next 12 months.
While that's a great gain, our top three penny stocks to buy in 2019 have even more room to run.
In fact, our top penny stock to buy this year is an energy firm that could jump over 250%...