Cold, Hard, Free Cash Is Your Most Potent Weapon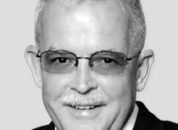 Whenever markets get like they are now, everyone loves to talk cash – cash on hand, cash coming off the sidelines, going to cash, cash, cash, cash. Watch any financial news show on cable, and it won't be long before you hear it mentioned.
This is one of the funniest discussions I think I have ever heard. That it's even up for debate is pretty ridiculous, but I guess they have to fill airtime with something.
Particularly dumb is the chin-wagging about the "low returns" on cash these days.
The return on cash is minimal, I agree, and for sure it's more comfortable to hold cash when you're collecting a nice interest payment, but earning interest is not – repeat, not – why you hold cash.
How much interest does a carpenter earn on his hammer? None, of course… but he can sure make a big pile of cash putting the hammer to work.
It works the same way with stocks. Cash is a tool – an essential tool – for investors.
Having cash means you can quickly and easily take advantage of bad markets or jump on "fallen angel" opportunities that come along from time to time. Being able to do that at will is the difference between doing okay as an investor and doing really freaking fantastic as an investor.
So that leaves us with two questions: "How much cash should I have in my portfolio, and what should I do with it?"
Those are big questions that investors have grappled with for years. I'm going to show you the answers.