The Dow Jones Industrial Average fell 70 points in pre-market trading as uncertainty continued to linger around future trade relations between China and the United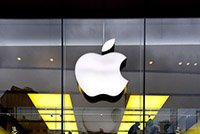 States. While markets largely rose this week on positive trade developments from Beijing, officials have done little to clarify how or when trade tensions may be resolved.
This week's trade talks in Beijing ended with an agreement to hold higher-level talks in Washington in late January. However, these talks may be postponed due to the ongoing government shutdown, which is on the verge of becoming the longest in U.S. history.
Here are the numbers from Thursday for the Dow, S&P 500, and Nasdaq:
| | | | |
| --- | --- | --- | --- |
| Index | Previous Close | Point Change | Percentage Change |
| Dow Jones | 24,001.92 | 122.80 | 0.51% |
| S&P 500 | 2,596.64 | 11.68   | 0.45% |
| Nasdaq | 6,986.07 | 28.99   | 0.42% |
Now, here's a closer look at today's Money Morning insight, the most important market events, and stocks to watch.
The Top Stock Market Stories for Friday
On Thursday, Federal Reserve Chair Jerome Powell told an audience at the Economic Club of Washington that he is very concerned about rising U.S. debt. The nation's national debt is just under $22 trillion, with $16 trillion owed by the American public. Powell's statement also included mounting worries about the ongoing government shutdown.
If the shutdown continues through Saturday, it will become the longest government closure in U.S. history. Powell stated that the longer the shutdown continues, the more economic and social problems could accelerate. Right now, the FDA has said it might not be able to conduct food testing. Millions of Americans on food stamps may not be able to obtain benefits. And lines at the airport will grow longer with the TSA facing new pressures. Thousands of American workers have already filed for unemployment due to the ongoing shutdown. President Trump has canceled his trip to Davos, Switzerland for the World Economic Forum due to the ongoing shutdown.
The price of Bitcoin fell more than 10% on Thursday after a sudden sell-off hit the market by surprise. Bitcoin slumped under $4,000 to its lowest level in four weeks thanks to significant turnover in the space. Meanwhile, Ripple has surpassed Ethereum to become the second largest cryptocurrency by market capitalization.
Oil prices are on track for their 10th consecutive winning day in a row. This would be the longest streak of days in the black since January 2010. Oil prices have pushed higher thanks to news that OPEC and non-members like Russia agreed last month to reduce production output by 1.2 million barrels per month. In addition, Saudi Arabia - OPEC's most important member and largest producer - will slash oil exports. The uptick in crude prices comes despite economic concerns in China and across Europe.
Money Morning Insight of the Day: Public Law 92-313 Creates $11.1 Billion Cash Bonanza
Thanks to an obscure law, over 100 government agencies are required to pay rent, including the DOJ, FBI, and NASA.
This money is being funneled into the Treasury. And it's helped create an enormous $11.1 billion pool of money.
If you add your name to a special distribution list, you could begin collecting $1,795 or more every month from this powerful investment income stream.
Three Stocks to Watch Today:
Follow Money Morning on Facebook, Twitter, and LinkedIn.
About the Author
Garrett Baldwin is a globally recognized research economist, financial writer, consultant, and political risk analyst with decades of trading experience and degrees in economics, cybersecurity, and business from Johns Hopkins, Purdue, Indiana University, and Northwestern.