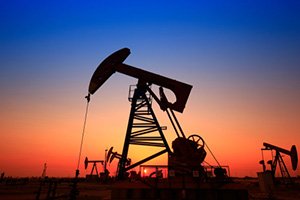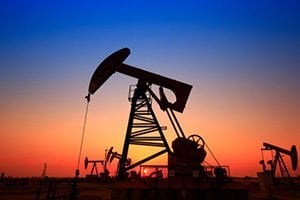 So far, the market is off to a blazing start in 2019, and we've bounced more than 10% off the December lows.
Is it sustainable?
Your guess is as good as mine. There's still a ton of uncertainty in the markets right now.
Personally, I much prefer a sure thing when it comes to investing money today. Fortunately, I think I've found one in the form of the energy stocks.
Last quarter, oil prices fell thanks mainly to a crisis of confidence triggered by the U.S. Federal Reserve removing stimulus from the economy and raising interest rates.
Those lower crude oil prices hurt oil stocks, but the losses are likely only temporary.
What took place over the last few months is all about behavioral finance.
When the central bank was unmoved to pause in its rate hike mode, investors threw a tantrum.
Bond rates fell on the long end, further flattening the yield curve. That flattening negatively impacted the dollar. And of course, a weaker dollar translated to lower crude prices.
"Federal Rent Checks": Thanks to an obscure law, over 100 government agencies are required to pay rent. By following a simple investment strategy, you could receive checks of up to $1,795 every month. Read more…
The drop was significant too with the price of West Texas Crude falling to $46.06 per barrel from a high of $76.40 in October 2018.
Now, 2019 will be a whole new ball game.
The early stages of a rate hiking cycle are the most difficult and most volatile for the market.
That's due to uncertainty. Nobody really knows what will happen with rate hikes; thus, it's better to be safe than sorry.
Arguably, the U.S. Federal Reserve is near the end of its current rate hiking cycle. The impact of any further hikes will likely be a lot less volatile. If there are no further hikes, there will be a lot more certainty.
More certainty then results in more confidence.
And of course, more confidence means risk on more stock buying and bond selling.
Bond selling means higher rates on the yield curve, and higher rates mean a stronger dollar.
A stronger dollar means higher oil prices.
Such an outcome is a near certainty no matter how hard the government tries to screw it up with the shutdown.
Money Morning Global Energy Strategist Dr. Kent Moors has a price target on West Texas Crude of $70 to $72 per barrel in 2019. It's easy to see why in the current environment.
In addition to my macroeconomic thesis of a strong dollar pushing up oil prices, Moors goes into more detail on what he calls a "global supply shortfall."
Both OPEC and International Energy Agency analysts are suggesting a shortfall to present in the middle of the year.
Whatever the trigger, it does seem clearer than anything else out there that crude prices are moving higher. That makes buying energy stocks now the best contrarian play in the market today.
We turned to the Money Morning Stock VQScore™, which had just given three energy stocks its highest rating.
That means these stocks are screaming buys right now…
Top Energy Stocks to Buy Now, No. 3