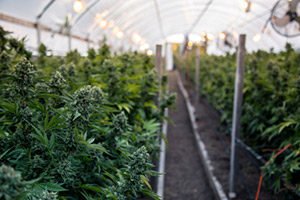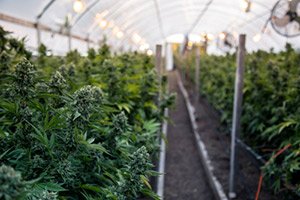 In a wave of momentum, marijuana legalization is becoming the standard in many U.S. states and across Canada.
It's creating a windfall for marijuana stocks, and today, we have a marijuana stock price prediction that every investor needs to see.
You see, the more states that legalize cannabis, the more people will buy it. That means skyrocketing sales for marijuana companies. In 2018, the cannabis market was worth sales of $10 billion. By the end of 2021, sales are forecast to reach $24.5 billion.
Of course, this is all extremely good news for cannabis stock prices.
THREE STOCKS: Any one of these cannabis companies could potentially deliver a 1,000% windfall. Click here to learn more...
In other words, sales are projected to rise a whopping 145% in only four years. Investing in the top marijuana stocks has the potential to change your life.
Now, some investors are still reluctant to purchase pot stocks. States have legalized it, and so have entire nations like Canada. But it still isn't legal nationwide in the United States, and it's still considered illegal under federal law.
In addition, the Trump administration isn't always clear on its stance toward legal cannabis. Last year, U.S. President Donald Trump threw support behind a bill that stopped the Drug Enforcement Administration (DEA) and the Department of Justice (DoJ) from taking action against U.S. marijuana companies, as long as their actions were within the law.
But Jeff Sessions, his one-time attorney general, wanted U.S. agencies to go after cannabis companies more aggressively. To that end, his tenure saw the end of a rule enacted during the Obama administration that supported easing toward marijuana companies.
So there's not a clear signal for cannabis stock investors emanating from the federal government.
Plus, many cannabis stocks are also penny stocks (those that trade at $5 per share or less). Penny stocks are a risky asset class with high volatility. Historically, some penny stocks are scams, set up to defraud public shareholders.
It's important to do extra research when investing in these types of stocks. Fortunately, we've done that research for you...
In fact, we have a marijuana stock price prediction today for one of the best cannabis companies in the world.
It's a venerable company that has existed for 30 years. Its shares are listed on a major exchange.
It's engaged in biopharmaceutical research. The research is looked upon favorably by the United States government - one of the few pot companies to have elicited positive attention.
We think this stock could easily return double- or even triple-digit gains for investors...
Our Marijuana Stock Price Prediction No Investor Can Afford to Miss