With the government shutdown dragging on into its fifth week, investors are wondering if it will lead to a stock market crash in January 2019. After stocks tumbled 9% in December - one of the worst Decembers since the Great Depression - looking for reassurance is understandable.
While this nation has experienced the longest running bull market in history, which began in 2009, all good things must come to an end eventually.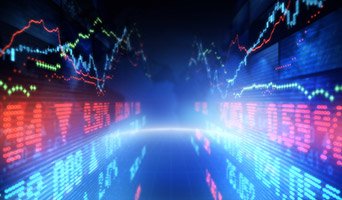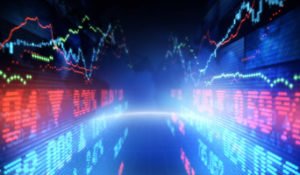 This sounds ominous, but it doesn't necessarily mean that a stock market crash is going to happen this month or even this year. A crash and a bear market are not synonymous, meaning we can have a market downturn without the market crashing.
But it's important to be prepared for whatever the market throws at you.
And there are some troubling signals in the current market. But there are also several things you can do to protect your cash in these uncertain times.
Here's what could trigger a market crash - and what you can do to protect yourself...
What Could Cause a Stock Market Crash in January?
Three main factors could lead to a stock market crash early this year. One, several, or all of these combined will not be positive for the stock market and investors that don't have a plan in place.
The first is the ongoing trade war between the United States and China. If it isn't resolved soon, the impact could be a disaster for the world financial markets.
Tariffs in place already are expected to stifle worldwide growth by 0.5% by 2020, according to the International Monetary Fund.
Urgent: This catastrophe could bring the U.S. economy to its knees - and make the Great Recession seem like a day at the beach. Read more...
Some major companies have already adjusted profit forecasts for 2019 because of this economic battle. Companies such as General Motors Co. (NYSE: GM) and Ford Motor Co. (NYSE: F) state that higher aluminum and steel prices are going to cut into their bottom line results. GM has even had to shutter five of its plants.
Other giants such as Walmart Inc. (NYSE: WMT) and Coca-Cola Co. (NYSE: KO) have hinted about price increases due to this trade war.
And even more tariffs could be coming, which could sends stocks spiraling downward.
Another catalyst for a potential market tumble is Brexit, scheduled for March 2019.
Even though the Brexit vote was over two years ago, Britain must still negotiate a new agreement with the EU, which it's repeatedly failed to do. The long-term outcome of this remains uncertain, but the markets could still suffer in the short term as the separation date moves closer.
The last factor that could trigger a market crash is the U.S. Federal Reserve. The Fed hiked rates four times last year, and Wall Street reacted negatively to each one. Now the Fed is projecting two more hikes in 2019, and it could be the tipping point that ends the bull run.
Higher interest rates have also impacted the real estate market, making homes less affordable.
While none of these are certain to cause a 2019 stock market crash, they represent serious risks to your portfolio.
Fortunately, you can protect yourself - and profit - no matter what happens by following a simple plan...
How You Can Protect Yourself from a Stock Market Crash