Stocks took a beating last year, but the bounce-back potential in 2019 has investors jumping back into the market. That's why we want you to know the three best stocks to buy in 2019...
There are plenty of opinions about why 2018 closed on such a bearish note. Whether it is the threat of increased interest rates from the U.S. Federal Reserve or escalations in the trade war with China, volatility surged higher. Investors are understandably wondering how these market swings reconcile with some of the positive economic news that we continue to hear.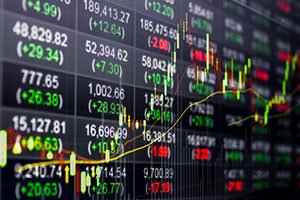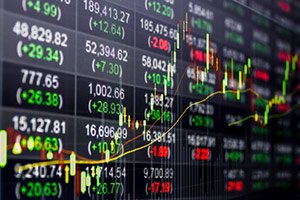 But that's actually creating a profit opportunity for investors who know where to look.
You see, even though the stock market and the economy are related, they won't necessarily move in concert with one another. This means that investors have the opportunity to secure large profits by identifying the right time to buy certain stocks.
Money Morning Technical Trading Specialist D.R. Barton, Jr., and Money Morning Executive Editor William Patalon, III, break this disparity down for us.
And they gave us three of the best stocks to buy this year...
What's In Store for 2019 According to the Experts
According to Patalon, a change in narrative served as a catalyst for the dismal stock market performance that closed out 2018.
A dominant message since 2016, he says, was the "Trump growth narrative." This included the rollback of regulations and tax cuts that helped push the market to new heights. Stocks rocketed 34% higher in the first year of Trump's presidency.
THREE STOCKS: Any one of these cannabis companies could potentially deliver a 1,000% windfall. Click here to learn more...
But that narrative started to give way to a "slowing growth" narrative, largely led by the Federal Reserve.
Since December 2015, the Fed has been slowly hiking interest rates.
And Fed Chair Jerome Powell believed the economy was robust enough to begin a more aggressive rate hike regime. Powell and the Fed hiked rates four times in 2018 alone, pushing the rate above 2% for the first time since 2007.
The scope and speed of these rate hikes led to volatility in December and began to transform the narrative into one of slowing growth. That had Wall Street taking profits and pulling money out of stocks in December.
But that narrative is about to change now that 2019 is here.
According to Barton, two scenarios are possible. Either the market remains volatile and stays in bear territory, or there is a strong bounce.
Because stocks rallied to start the year, the narrative could move back toward one emphasizing growth. In fact, there are several major growth catalysts headed our way. An infrastructure package has been a goal of President Trump and Congressional Democrats. If they can agree on a bill, money will pour into the economy and boost growth yet again.
Plus, a trade agreement with China could do the same for stocks. Institutional investors have been keeping their powder dry as the trade war raised uncertainty. But an end to the war could see money flood back into the market.
That's why it's important for investors to be in the top stocks right now.
And we've got three of the best stocks you can own right here...
The Best Stocks to Buy in 2019, No. 3: Agilent Technologies Inc.
Agilent Technologies Inc. (NYSE: A) is a California-based diagnostic and research healthcare company that specializes in gene and cell analysis research and solutions.
Even though the company doesn't get much press, it closed out its fiscal year 2018 strong and has impressive margins of 22%. The company has more cash than debt, and Barton likes this one in 2019 for several reasons.
It has a strong presence in healthcare and is on the cutting edge of providing research on artificial intelligence for pharmaceutical companies.
Being at the nexus of technology and healthcare is important because this is the direction the healthcare industry is taking. As the population ages and as people have more access to healthcare, technological solutions will become even more in demand.
The Best Stocks to Buy in 2019, No. 2: Pfizer Inc.
Pfizer Inc. (NYSE: PFE) has been doing incredibly well recently and remains a top stock to own.
In fact, it outperformed the Dow in 2018 by over 18% and is one of those companies that people don't realize they rely on daily.
Pfizer and GlaxoSmithKline announced that they would merge their consumer healthcare segments in Dec. 2018. This instantly created one of the world's largest portfolios of over-the-counter products, which includes Tums antacids, ChapStick, Advil, and Sensodyne toothpaste.
This is a major deal, and this company will continue to produce no matter what happens with the overall market.
Wall Street analysts are projecting the stock will gain 34% in 2019.
But the next stock is even better.
While it's one of the most recognizable companies in the world, it's still being overlooked. And analysts are projecting gains of 50% over the next 12 months.
That could be too conservative if the 2019 rally really takes off...