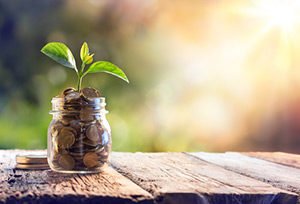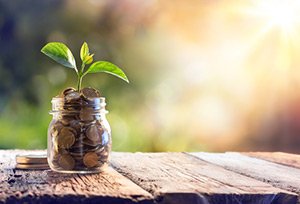 Investors are always seeking the secret weapon to help them achieve life-changing gains.
You can search forever for new strategies, but the truth the best system to find these types of gains is right in front of you.
We're talking about the Money Morning Stock VQScore™.
Derived from our proprietary valuation system, the VQScore offers you a distinct advantage when you buy (or sell) a stock. It finds the stocks that are priced to get you the biggest returns.
See Now: Our founder just released his No. 1 pick for 2019. Don't miss this. See the urgent briefing here...
For income-hungry investors, we've narrowed down the list to the three best dividend stocks to buy in February 2019.
These three dividend-paying stocks all earned our highest VQScores this week...
Best Dividend Stocks to Buy, No. 3: AbbVie Inc.
Some of the top biotech stocks are off sharply from their 12-month highs right now. And that's presenting us with an excellent buying opportunity.
Global economic uncertainty, China woes, and rising geopolitical tensions have all weighed on demand for biotechs. So too are the prospects of drug price cuts and rising competition from generics.
Abbvie Inc. (NYSE: ABBV) stock has fallen more than 40% from its 2018 high. The key factor has been fears about the launch of biosimilars in Europe that target its top-selling drug Humira. Recent forecasts suggest that the financial growth for Humira is stalling. However, Humira should not face biosimilar competition in the United States until 2023.
AbbVie is a "dividend aristocrat" that pays a dividend of 5.31% and trades at an enterprise-to-EBIT value of 14.6.
According to Yahoo Finance, ABBV has a one-year price target of $95.76. That figure represents upside of 23.4% from Tuesday's opening price.
Combine that upside, that dividend, and our highest VQScore, and we have a winning stock for the year ahead.
Best Dividend Stock to Buy, No. 2: AT&T Inc.
Wall Street has rightfully been bearish on telecom stocks after the sharp downturn we've seen in this space. One of the weakest performers over the last year has been AT&T Inc. (NYSE: T), whose shares recently fell below $30 for the first time in six years.
But this dividend aristocrat has presented a solid yield to accompany a lot of potential in the coming years. AT&T is set to become one of the first major players in the 5G wireless space, which will be vital to the next industrial revolution through the Internet of Things.
The company has one of the most reliable dividends in the business at 6.7%. Given that the U.S. Federal Reserve is expected to hold off on raising rates at a time that economic growth appears sluggish, we can anticipate investors will pour into reliable stocks with great cash flow. AT&T sits at the top of the list.
AT&T has a one-year price target of $34.32 per share, a figure that represents upside of 11.9% from Tuesday's opening price. But given AT&T's high VQScore, we're looking at a firm that is ready to break out over the next 12 months.
Now, here's the best dividend-paying stock to buy now...