Super Bowl ads are often the most interesting - and controversial - parts of the big day. And this year is no exception.
Despite the wave of cannabis legalization sweeping the country state by state, CBS decided it was too controversial to allow a marijuana Super Bowl ad. Yes, CBS turned down millions of dollars in ad revenue to keep a cannabis company off the air.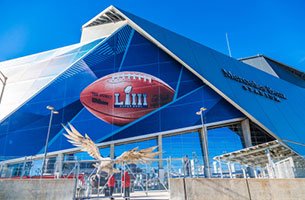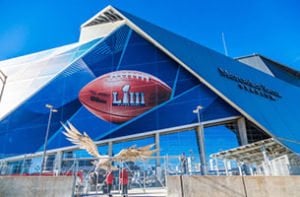 Even having former Speaker of the House John Boehner on its Board of Directors was not enough for Acreage Holdings to run its 30-second spot. It seems in these highly charged times, perhaps the network was just trying to avoid controversy. CBS just wasn't willing to be associated with the firm since cannabis is still illegal at the federal level.
But even that is turning into such a technicality that last year's Farm Bill made hemp - the other form of the cannabis plant - fully legal.
CBS has indeed had its share of Super Bowl controversy too. From Beyoncé's 2016 anti-police tinged halftime show to Janet Jackson's 2004 wardrobe malfunction, we can almost give the network a pass on being so hesitant.
Of course, it has no problem hawking beer to an audience that includes minors, but that's another story.
And "banning" the ad from the airwaves will probably do more to bring attention to it than letting it run ever could. You can check it out right here if you want to see what all the fuss is about.
But the Super Bowl ad and controversy is a sign of just how mainstream cannabis is getting.
Companies are ready to advertise it on the biggest - and most expensive - platform of the year. Plus, it joins Internet domain registration company GoDaddy in the "banned" ad Hall of Fame.
But despite CBS's best efforts, another cannabis ad will be seen in Mercedes-Benz Stadium on Sunday night.
Even better, it's the key to unlocking marijuana profits as this new industry explodes...
CBS Can't Stop the Cannabis Wave