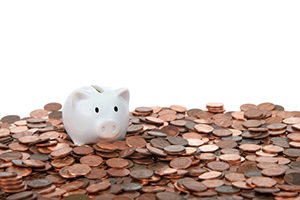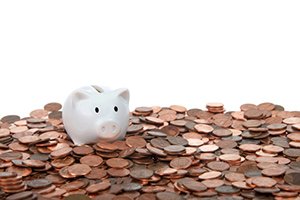 We're bringing you the best penny stocks to buy today so you can jump-start your portfolio in 2019.
Penny stocks are stocks that trade below or near $5 per share. Even small price movements of $1 or $2 can correlate to gains of 20% to 40% of your initial investment. As a result, buying a stake of the top penny stocks doesn't set you back as much as purchasing a high-priced stock.
Now, penny stocks do come with risks. They are a risky asset class because they are subject to a lot of volatility. They can go down as well as up, and the downward swings can be just as great as the upside.
THREE STOCKS: Any one of these cannabis companies could potentially deliver a 1,000% windfall. Click here to learn more...
That's why Money Morning advises that investors place no more than 2% of their portfolio in penny stocks.
We also advise that you stick to stocks on the major exchanges. Many penny stocks are traded on smaller exchanges like the Pink Sheets or the over-the-counter markets. There are too many scams because the smaller markets don't have the same stringent reporting requirements as the major exchanges like the New York Stock Exchange or Nasdaq.
Stocks on the major exchanges are also followed by more analysts. Stocks on the smaller exchanges might not be followed by any, so it can be difficult to find financial analysis of them.
To get over that potential drawback, we have done our analysis of the three best penny stocks to buy today. We use a proprietary algorithm to rate the stock. It's the Money Morning Stock VQScore™.
The VQScore ranks equities based on financial stability and numerous other technical factors.
From there, we picked out the three highest-ranking penny stocks. Each of these penny stocks has our highest rating today...
Best Penny Stocks to Buy Today, No. 3: Southwestern Energy Co.
Southwestern Energy Co. (NYSE: SWN) extracts natural gas in North America.
The company has rights to drill in more than 918,000 acres in the Appalachian Basin, which is in Pennsylvania and West Virginia.
During the past two years, gross profits rose 58%, driven by climbing demand and the energy sector's volatility.
Rising profits have led to a rising return on equity (ROE). While the average ROE for the oil sector is 1.97%, SWN's is 35%.
An ROE like that speaks well of management efficiency and indicates that the company is using its capital wisely.
Excellent management should strengthen the company's ability to withstand the volatile energy markets not only this year but in the future.
The company's shares are currently sold at $3.55. But analysts forecast that the stock could soar to $10 per share in the next 12 months, a whopping return of more than 180%.
Best Penny Stocks to Buy Today, No. 2: Just Energy Group Inc.
Canada-based Just Energy Group Inc. (NYSE: JE) is a global energy firm. Its customer base totals 4.5 million, served by JE's affiliates Commerce Energy, Hudson Energy, and Tara Energy throughout 13 states in the United States and six Canadian provinces.
In the last quarter of 2017, JE exceeded forecast earnings per share ($0.13), by a whopping 584% due to a winter that was much colder than usual.
JE currently trades at $3.71 per share. The target price analysts have set, though, is $9.99, a nearly 170% climb.
Now, here's our top penny stock to buy today...