The time to shop, as smart retail shoppers are aware, is after the holidays. In 2019, that advice holds true for the major stock market averages as well.
Today, we have a small-cap stock to buy that co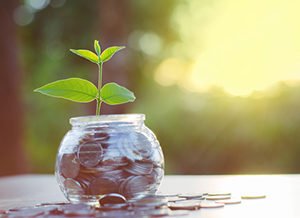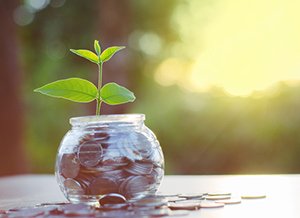 uld skyrocket as much as 400% in a year.
Our top small-cap stock was hurt by the drop in the overall market in late 2018 and early 2019. The share price of this retailer has also fallen because of the "Amazon effect." Many shoppers are increasingly turning to Amazon for all their shopping needs, which is impacting sales for other retailers. But the retail stock we have for you today is actually insulated from Amazon.
Sometimes, a declining stock can be good news for investors. In the case of today's stock, the fair value is now far above the trading price. So it's poised for a big move upward. Multiple valuation metrics show that the stock could soar up to 400%.
Plus, it just earned an upgrade to the top score on the Money Morning Stock VQScore™ system.
As Money Morning readers know, there's a Retail Ice Age hitting brick-and-mortar stores and other retailers throughout the United States. Many venerable companies have gone into bankruptcy or have closed stores to survive.
THREE STOCKS: Any one of these cannabis companies could potentially deliver a 1,000% windfall. Click here to learn more...
But not every brick and mortar retailer is in trouble. The market can unjustly punish all retail stocks. Our top small-cap stock is a case in point.
It's also significant that this retailer has taken multiple steps to improve the bottom line results recently. As a result, FactSet forecasts a 10.5% climb in the company's earnings next year, which is a solid increase for the retail sector.
It's also a company that has the elements needed to survive Amazon.com Inc.'s (NASDAQ: AMZN) footprint. This company is one of the few that have the ingredients to survive the Amazon effect.
It's in a shopping niche where customers see shopping as a fun activity - plus, it enjoys a highly loyal customer base. They return to buy the products over and over again, regardless of market conditions.
Yes, given the market and retail climates, investors can be skittish. But eventually, strong sales and value win out.
When they win out with our top small-cap stock, shares can skyrocket...
This Is Our Top Small-Cap Stock to Buy Now