On Monday (Feb. 4), Tesla Inc. (NASDAQ: TSLA) announced it was acquiring Maxwell Technologies Inc. (NASDAQ: MXWL), a battery and ultra-capacitor company.
This might seem like a typical acquisition where a larger company scales its output by buying a smaller competitor. This is a much different move...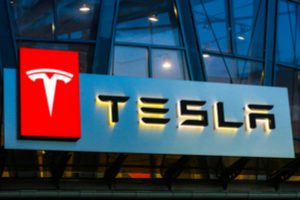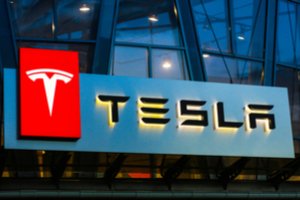 Following the news, investors ate up Maxwell stock, adding as much as 50% to the company's market value in the first hour of Monday's trading.
Investors are clearly expecting Tesla to pay a big premium on the shares, but Tesla investors are going to be the real winners.
You see, Tesla's Maxwell acquisition is the latest move in an effort to put Tesla on the forefront of an energy revolution that will change the way we consume electricity.
And it could make Tesla shareholders a killing in the process...
Tesla Is Paving the Way for an Energy Renaissance
Sign up for SMS so you never miss special events, exclusive offers, and weekly bonus trades.
Tesla's acquisition of Maxwell took investors by surprise. Tesla's been trying to cut costs and find a path to profitability. Spending $218 million on buying another company isn't supposed to be part of the playbook, even if they paid for its stock.
But it makes sense when you realize Tesla isn't a car company. While the rest of Wall Street is obsessing over whether Tesla can turn a profit on its Model 3 and new SUV, we see the big picture.
Money Morning Chief Investment Strategist Keith Fitz-Gerald says Tesla "wants to redefine the electric grid and, with it, the world's energy supply."
Just Revealed: The Secret to Potentially Growing Incredibly Wealthy Buying Straight-Up Stocks
And it's been working toward this goal for quite a while.
Four years ago, Tesla launched the Tesla Powerwall, a "rechargeable lithium ion battery with liquid thermal control" that can power homes for up to two days between charges.
In May 2016, Tesla began taking preorders for "solar tiles" - mini solar panels that could be installed as roof tiles on homes.
This was followed Tesla's acquisition of one of Musk's other ventures, Solar City, an industrial manufacturer that specializes in the production of solar energy devices.
Over the last two years, Tesla has used Solar City's manufacturing base to increase production of the company's solar panels and make large-scale distribution a reality.
Just last month, Tesla broke ground on the company's third Gigafactory. Located near Shanghai, the 860,000-square-foot facility will introduce Tesla's renewable technology directly to one of the world's largest consumer bases.
The Maxwell acquisition is the logical next step for a company that's dedicated to revolutionizing how people access and consume energy.