Stocks slid as much as 10% in December, making it the worst close of the year for stocks for more than 30 years. That set the stage for a potential stock market crash in Q1 2019.
While stocks have rallied since the start of 2019, we aren't out of the woods yet.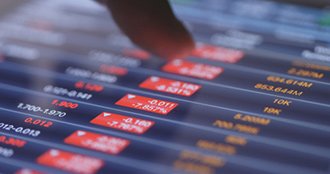 As we've told Money Morning readers before, no one can forecast when – or if – a stock market crash will happen. But a stock market crash in Q1 2019 can't be ruled out as a possibility, either.
The economic effects of the government shutdown are still unknown. U.S.-China trade tensions continue to roil markets and an agreement seems like a distant possibility. The U.S. Federal Reserve is likely to raise interest rates again, on the heels of four increases in 2018. All of these events can put a damper on stock market gains.
More importantly, the current bull market is now the longest bull market ever. Stocks don't go up forever without a correction or bear market. Now, that doesn't mean a stock market crash will happen. More minor corrections, around 10%, or stocks treading water for lengthy periods can also end a bull.
But investors need to be prepare for what comes next. And when you consider this market crash trigger, you'll want to make sure your money is protected…
What Could Cause a Stock Market Crash in 2019?
A global debt crisis might be the catalyst for a stock market crash in 2019.
Worldwide debt has nearly doubled over the last 15 years. In July 2018, the Institute of International Finance noted that the rise was the largest ever seen in a two-year time span. In fact, debt rose $8 trillion in the first three months of 2018, reaching an incredible $247 trillion.
That figure is more than four times global gross domestic product – 318% of it, to be exact.
Time Is Almost Up: The greatest economic catastrophe is about to blindside investors – find out everything you need to know to weather this market storm. Click here now…
You'd go bankrupt if you owed 318% of what you make in a year. The reality is this level of debt is simply unsustainable.
In the U.S. alone, debt hit $21.79 trillion during November 2018. The interest on that is forecast to climb a minimum of $310 billion every year.
It gets even worse.
In its last fiscal year, the U.S. government ran a deficit of $779 billion, fueled in part by the Trump administration's tax cuts. While the administration slashed taxes, they didn't cut spending.
That led to the biggest deficit in six years. That's adding even more debt, with no end in sight.
China is also facing a debt problem. China is the second biggest economy in the world. But its economic growth came with a heavy cost.
Since 2008, the Chinese yuan has weakened against the U.S. dollar. But China has a lot of debt in U.S. dollars. That means it is getting even harder for China to pay back its $6 trillion in dollar denominated debt, according to CNBC.
As China's economy slows, it will be even harder to repay.
The global forecast is bleak too. The International Monetary Fund's (IMF) World Economic Outlook points out that after the financial crisis, countries across the globe slashed interest rates and printed currency to stimulate the economy. But these actions may have depleted the resources to fight economic crises the next time they occur.
You can tell traders are starting to take notice too. The rate on the 10-year Treasury reached 3.06% in September, a whopping 50% climb in 14 months from 2.06%.
You see, the price of bonds and notes declines when interest rates rise. In fact, the Bloomberg Barclays Multiverse Index indicates that the value of bonds fell $1 trillion in just three weeks between September and October 2018.
So while no one can forecast a stock market crash in 2019, global debt could be a ticking time bomb for the global economy. That's why it's essential for investors to have a plan for what comes next…
How to Safely Guide Your Money Through the Worst of This Market Disaster