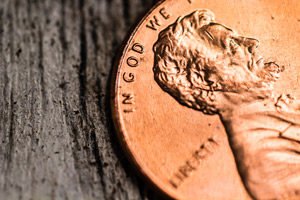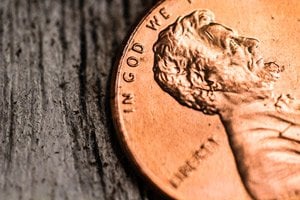 The best penny stocks to buy in February 2019 have the potential for double- or even triple-digit gains in a matter of just days.
Penny stocks trade for $5 or less. At this level, even small moves in the share price can represent big percentage gains for an investor.
While it's true that penny stocks can be risky, their volatility can also lead to huge gains in a short period.
If you just look at the NYSE and Nasdaq, there are more than 2,500 stocks that currently qualify as penny stocks. That's a ton of choices. Choosing the best penny stocks in this group can seem like a tall order, but we're going to help.
THREE STOCKS: Any one of these cannabis companies could potentially deliver a 1,000% windfall. Click here to learn more...
We've put the Money Morning Stock VQScore™ system to work for you and uncovered three of the top penny stocks to buy in February 2019. These are all stocks that trade under or close to $5 and ones that have the potential for major growth.
Here are the three picks, with the top one having a forecast of over 100% gains this year...
Best Penny Stocks to Buy in February 2019, No. 3:
A New York--based financial services company, BlackRock Capital Investment Corp. (NASDAQ: BKCC) specializes in investing in middle market companies.
Sign up for SMS so you never miss special events, exclusive offers, and weekly bonus trades.
It was founded in 2005 and currently has about $1 billion in capital under its management umbrella. Its most common investments are in the range of $10 million to $50 million.
BlackRock's biggest strength is that it utilizes various investment vehicles that are not used by traditional financial firms and banks. These allow it to facilitate more growth for the mid-cap firms that it chooses.
Another thing that makes BKCC attractive is its dividend, which is massive for a penny stock. Currently, the dividend yield is over 13% annually. You can add this to your potential gains on this investment.
BKCC is currently trading at $6.23 per share and thus has risen just above penny stock range.
The VQScore system points to this one as a winner, and it remains much more affordable than other financial services companies like JPMorgan Chase & Co. (NYSE: JPM), which trades at $103 per share.
Best Penny Stocks to Buy in February 2019, No. 2:
Container Store Group Inc. (NYSE: TCS) is a Texas-based retailer that specializes in organizational and storage products.
It has a strong online presence and has opened 80 new retail outlets in the past two years.
This expansion campaign has resulted in its gross income increasing by 7% over the same period, with a corresponding 277% boost in net income. At the same time, costs have either fallen or held stable.
As it grows, TCS also continues to slash its debt. In 2018 alone, it dropped 10% of overall debt and has cut its debt by 30% over the past six years.
Even though there was an earnings miss last quarter, investors have reason to be optimistic.
You see, organization guru Marie Kondo of "The Life-Changing Magic of Tidying Up" fame has a new Netflix show. It seems that getting organized and shows that tout this "lifestyle" are now trendy.
As more consumers commit to "Marie Kondo" their homes and offices, this is going to be a boon for this specialty retailer.
On speculation of this alone, shares of TCS are up to $5.88, which is just above penny stock range but still an excellent investment. The VQScore on this one forecasts even more good things ahead.
Now here's the top penny stock to buy in February 2019...
Best Penny Stocks to Buy in February 2019, No. 1: