Brexit, the trade war with China, the collapse of Venezuela, and even rising interest rates are all threats to the stock market's performance.
But you don't have to worry.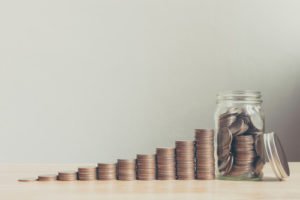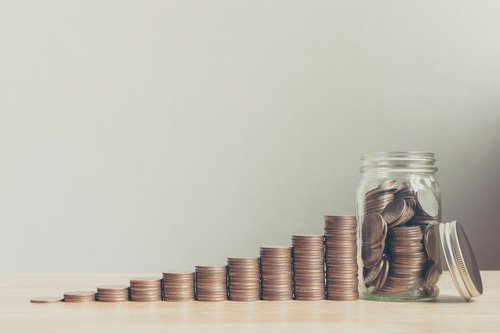 Today we're going to give you our list of the three top dividend-paying stocks to buy in 2019 to help you pad your portfolio with extra income during volatile times.
Plus, these aren't just any old income stocks. These offer double-digit upside, too.
These were uncovered using the proprietary Money Morning Stock VQScore™ system.
The VQScore gives our investors a distinct investing advantage because it reveals stocks that have the greatest potential for market-beating gains.
The VQScore system ranks the 1,500 most profitable companies on the market based on their growth potential. We've screened our rankings for stocks that offer dividends of at least double the S&P 500 average.
That gives you stocks with substantial upside and added income in your portfolio to give you a boost during volatile times.
Here are three of the best dividend-paying stocks to buy now...
Top Dividend-Paying Stocks to Buy in 2019, No. 3: AbbVie Inc.
There are some excellent buying opportunities among biotech stocks right now because many have fallen from their 52-week highs.
Fears about a trade war with China, soaring geopolitical tensions, and other global uncertainties have investors getting defensive. Generics are creating increased competition, and there is also the threat of drug price cuts.
But following the herd could be a costly mistake.
"Federal Rent Checks": Thanks to an obscure law, over 100 government agencies are required to pay rent. By following a simple investment strategy, you could receive checks of up to $1,795 every month. Read more...
AbbVie Inc. (NYSE: ABBV) is one of the best dividend-paying stocks now because its share price has dropped over 40% from its high in 2018. The main reason for this has been concern surrounding the release of biosimilars in Europe that are targeting Humira, the company's top-selling drug.
Humira is a popular injection therapy that treats autoimmune diseases.
Even so, the latest forecasts reveal that Humira's financial growth has slowed. This is only a concern in Europe, however. There likely won't be any biosimilar competition for Humira in the United States until at least 2023.
Humira isn't the company's only drug. It also has Imburvica, an oral therapy to treat chronic lymphocytic leukemia, and Viekira Pak, a treatment for chronic hepatitis C.
The company has a dominant position in the immunology sector and has been working on its next generation of therapies, with several drugs expected to launch in 2019. On Feb. 12, it announced that it had purchased rights to a new immunotherapy for multiple myeloma from Teneobio, a privately held company.
AbbVie pays a 5.31% dividend yield on top of some significant potential for growth.
Yahoo Finance reports that ABBV has a $92 one-year price target. This would give investors 16% gains from today's price of $79.73. But one analyst predicts ABBV could hit $115 a share in 12 months. That's a potential 45% gain on top of its 5% dividend yield.
Top Dividend-Paying Stocks to Buy in 2019, No. 2: BP Plc.
When oil prices declined last year, it put a damper on global energy exploration and production companies.
Now that sanctions could be looming on Venezuela and OPEC is planning to cut output, oil prices are on the upswing again. In fact, they've just reached their 2019 highs this week.
That's a big boost for BP Plc. (NYSE: BP), one of the best dividend stocks to buy now. The company is using artificial intelligence to boost its exploration efforts, and it continues to broaden investments into systems for alternative energy.
As the company increases its oil reserves and invests in other projects, such as charging stations in China, it is going to be able to weather the pressures and challenges it faces concerning climate change.
BP announced its Q4 results on Feb. 5, and it nearly doubled its net profit in 2018. The company's upstream business increased 3% year over year, and much of the profit increase was driven by higher oil prices.
BP stock has a one-year price target of $48.95. From today's opening price of $42.60, this would be a gain of 15%. That could be too conservative, considering oil prices are set to continue climbing this year. Plus, BP stock has a perfect VQScore of 4, making it a breakout candidate.
As if this isn't enough of an upside, BP also pays a 6.1% dividend yield.
But our top dividend stock to buy has an even bigger dividend and higher upside...