As the global economy begins to slow, investors are looking even harder for stocks with triple-digit upside. Today, we're showing you one of the best penny stocks to buy today with the potential to more than triple your money.
Penny stocks remain an attractive choice for many investors because they have the potential to produce massive gains with just a small swing in price.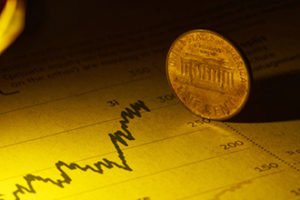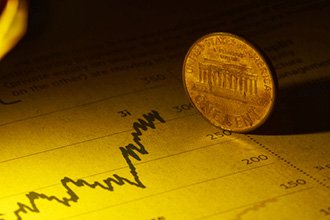 For example, if you bought a stock for $1 a share and it went up just $0.50 per share, you would instantly have a 50% return on your investment. Many large-cap stocks fluctuate by several dollars a day.
These sound like easy windfalls to find, but the truth is that zeroing in on the top penny stocks to buy today can be a challenge.
You see, there are more than 2,800 stocks that trade on Nasdaq and the NYSE alone that are less than $5 per share, the U.S. Securities and Exchange Commission's definition of a penny stock. And this doesn't count the thousands of stocks traded on the over-the-counter exchanges.
Some penny stocks are emerging companies with excellent potential, and others are outright scams.
Fortunately, we're here to help you find the best penny stocks to buy today.
Not only do we have some rules for investing in penny stocks, but also a pick to give you today that has the potential for nearly 250% in gains over the next 12 months...
How to Find the Best Penny Stocks and Avoid Scams
While penny stocks are exciting for their potential, not all of them are quality investments.
As quickly as one can soar in price and produce triple-digit gains for your portfolio, another can plummet and leave you holding onto shares in a worthless company.
Did You Miss It? Former Speaker John Boehner just joined the cannabis industry's biggest players to cover everything you need to know about America's next unstoppable economic revolution. Watch the rebroadcast...
There is a significant risk in penny stock investing, so it's important not to risk more than you can afford to lose. But you can also follow some simple rules to protect your wealth.
First, look for stocks that trade on major exchanges instead of the riskier over-the-counter exchange. An OTCBB or pink sheets stock hasn't met the more stringent requirements of the Nasdaq or the NYSE. This will narrow down your choices but also limit your risk and give you more information.
Speaking of data, look for stocks that have received some attention from analysts, including bullish price targets. While a high price target isn't a guarantee, it does mean that the stock has the potential for gains over the next year.
Also seek out stocks in hot markets, emerging industries, or companies that might be ripe for a buyout. Even if a company isn't currently turning a profit, that doesn't necessarily mean that it isn't a good investment if it has potential.
Finally, keep a close eye on your budget when investing in penny stocks. While these have the potential for gains, there is also a chance to lose big. This means that you shouldn't put a large percentage of your portfolio into penny stocks. About 5% overall is a better figure.
These are excellent tips for finding top penny stocks and staying safe, but it surely doesn't hurt to have some help.
And we have a pick for you today that could set you up for a windfall.
This is a petroleum company that is profiting from this country's new surge in oil production as oil prices rebound.
In fact, analysts predict that this firm's shares could jump as much as 250% in 2019. And it is a stock that is currently trading at just over $3 per share.
This Is One of the Best Penny Stocks to Buy Today