Charlie Munger, Warren Buffett's longtime investing and business partner, said that teaching young people how to trade stocks is like starting them on heroin.
Yes, you read that right. One of the most famous - and most successful - stock pickers in the world likened stock trading to a heroin addiction.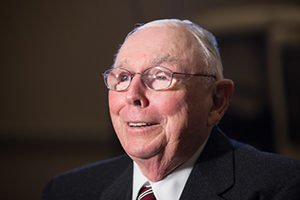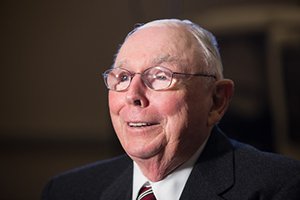 "If you take the modern world where people are trying to teach you to come in and trade actively in stocks, well I regard that as roughly equivalent to trying to induce a bunch of young people to start off on heroin," said Munger.
Well, the thrill of victory certainly is intoxicating. But we couldn't disagree with Munger more. Frankly, we don't think he agrees with his own advice, considering the billion-dollar fortune he's amassed from buying stocks.
While you shouldn't be in stocks for the thrill, you absolutely need to be if your goal is the long-term accumulation of wealth. Active investing is the key to building wealth - real wealth - so you can live the life you want, whether you are retired or still working.
Instead, Munger recommends investors gain exposure to stocks through index funds. There is an argument for that because many stock pickers, including professional money managers, tend to lag behind the market in performance. The legendary John Bogle, the late founder of the Vanguard Group and inventor of the index fund, built an industry on just that fact.
Now, paying a massive fee to professional money managers just to get average market returns doesn't make much sense. But beating the market is possible. And you'll need to do it if you want to meet your long-term retirement goals.
Morningstar projects a mere 1.8% return for stocks over the next 10 years, while GMO, a financial firm, predicts -4.5% returns when factoring in inflation. That might be downright optimistic compared to this projection...
While long-term wealth building should be the core of your investing philosophy, we believe a combination of both trading and investing can help you reach your goals. If you do it correctly and strategically, you will be able to make money in any market.
Here's how to do it...
Why Passive Investing Isn't All It's Cracked Up to Be