The price of silver gyrated last week, exhibiting more volatility than gold.
It was a story of three steps forward, one step back, as the metal reached back above the $16 mark but was unable to hold that level.
Like gold, silver prices looked like they had finished consolidating before the end of last week.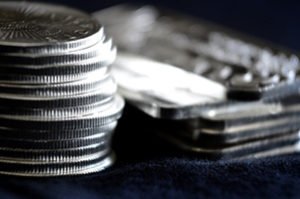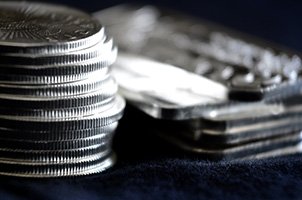 Bouts of selling are quickly met with commensurate buying as bargain hunters step up with fresh capital.
As well, multiple technical price clues are coming together to point silver in one direction: much higher.
That doesn't mean a move significantly higher is imminent, but those indicators do suggest the price of silver could break out in the near term.
Here's what I mean...
Sign up for SMS so you never miss special events, exclusive offers, and weekly bonus trades.
How the Price of Silver Is Trending Now
Like I said, silver had a volatile week, regaining $16, even if only momentarily.
Silver's move really got started on Tuesday, Feb. 19, when it opened for New York trading at $15.82, then ripped higher to $16 by noon, finally closing at $15.96. That same day the DXY reached above 97 in early trading but cascaded to below 96.5 just after noon, helping silver power higher in the process.
$1 Cash Course: Tom Gentile is offering a rare opportunity to learn how to amass a constant stream of extra cash - year after year. And he's going to teach you how to do it entirely on your own. Learn more...
On Wednesday, as the dollar stayed muted with the DXY dropping to 96.3 by 1 p.m., silver took advantage and pursued another leg up to reach $16.15 just after 12 p.m. Some traders took profits, pulling silver back to close at $16.02.
Thursday's action was decidedly weaker, with silver opening at $15.90 in New York, then gradually trailing off to reach $15.78 by the close. For its part, the dollar found its footing, with the DXY regaining 96.6 at 5 p.m.
Here are the DXY's moves for the past five trading days.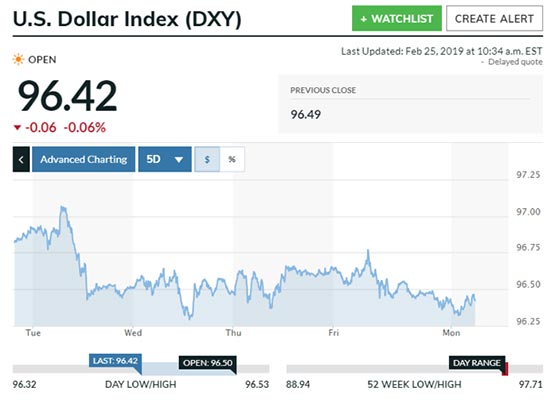 As silver observers prepared to head into the weekend on Friday, silver opened a bit higher at $15.80 as the DXY trended lower on balance. To close the week, silver inched its way to $15.90.
Then on Monday, silver remained pretty muted, with the DXY floating around 96.5. The metal was capped at $15.96 on the upside, and by midday was holding the $15.90 level.
Now, here are the technical factors that look extremely bullish for the price of silver heading into March...
Where I Expect the Price of Silver to Trade Next