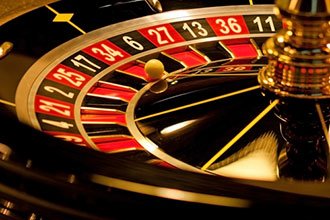 Marijuana stocks have been red-hot over the last year. But there's another vice sector that too many investors are still ignoring. And it could lead to even bigger gains…
Following the Supreme Court's decision to end a federal ban on state gambling statutes, gambling stocks now offer investors huge gains in short periods of time.
Last June, I told readers about Dover Downs Gaming & Entertainment Inc. (NYSE: DDE). After that recommendation, the stock surged 107% thanks to a takeover bid from a Rhode Island casino operator.
The Supreme Court's decision set off a wave of mergers and acquisitions across the industry.
States including Pennsylvania, New Jersey, and New York moved to legalize sports gambling and tap into the accompanying windfall of tax revenue. Hotels and casinos from Las Vegas to Atlantic City bolstered their sports gaming operations by tapping into new technologies and platforms to boost and handle the increasing volume of bets.
Accelerate Your Gains: Stocks will make you money, but trading can set you up for life. With the secrets in this video series, you could potentially start collecting anywhere from $1,190, $1,313, and even $2,830 in consistent income – each and every week. See for yourself…
Still, most investors have ignored these trends.
And, as I'm about to reveal today, one of the industry's top picks is trading at a confounding discount. If you want to make big gains in 2019, look no further than this gambling stock.
Here's how I identified one of the best stocks to buy today…
This Is the Best Gambling Stock to Buy Today