Last week, Candian Solar Inc. (NASDAQ: CSIQ) brought our readers the opportunity to bank 100% gains since we first recommended it.
That's not surprising, considering the solar sector is heating up. But if you missed that money-doubling opportunity, we're bringing you another one. Today, we'll show you another of the best solar stocks to buy with the chance for 100% gains by 2020...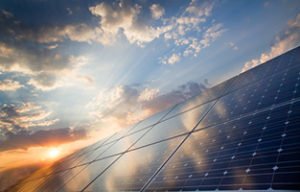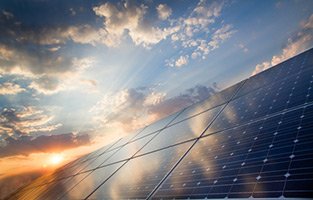 We found the CSIQ opportunity using the Money Morning Stock VQScore™.
Candian Solar had a perfect VQScore of 4.75. The stock traded at a price-to-tangible-book value of just 0.71. At that value, the Board of Directors could have liquidated the company, and the sum of its parts would have fetched more than the company's market capitalization.
The stock has more than doubled since that recommendation. And we could see even bigger opportunities in solar power if the Trump administration reaches a deal trade deal with Chinese officials in the weeks ahead.
That's why we're revealing another of our top solar stocks in the "Buy Zone."
And it's got 100% upside too...
The Next Solar Stock to Break Out
That firm is SolarEdge Technologies Inc. (NASDAQ: SEDG), an Israel-based alternative energy giant that sells direct current optimized inverter systems for solar photovoltaic installations. Founded in 2006 by Guy Sella, the company sells products in the United States, Europe, and across the globe.
Have 28 Seconds? You could make $2,353 - and you won't need to buy a single share of stock up front to collect this cash, or spend a nickel on anything. Click here to learn more...
The company has expanded through acquisition to become a leading player in the smart energy solutions business. Last July, the firm purchased the assets of Gamatronic and became a supplier of the "uninterruptible power supply system."
At the end of 2018, the company purchased 75% of a lithium ion cell producer called Kokam. The deal will give SolarEdge greater market share and a more complete portfolio of batteries, energy storage solutions, and lithium-ion cells. That said, the $88 million deal has weighed on the stock in recent weeks. But the agreement will strengthen long-term outlook for the stock.
Plus, SolarEdge is not just following the "buy and build" growth model. During the firm's fourth-quarter earnings call, CEO Sella's team noted that year-over-year organic revenue growth popped by 50.6%. Last year, the firm reported annual revenue of $937 million, up from the $607 million it reported in the previous year.
While those are great signs for the stock, this is the reason we're so bullish on SolarEdge...
Why SolarEdge Could Double in 2019
[mmpazkzone name="in-story" network="9794" site="307044" id="137008" type="4"]
The broader solar market is looking to break out. Observers are optimistic the two nations are on the verge of a breakthrough, setting up a possible summit between U.S. President Donald Trump and Chinese President Xi Jinping at the end of the month.
During the third quarter of 2018 at the height of the trade standoff, U.S. solar installations slumped by 30% year over year. Companies were forced to put off deals due to rising costs.
SolarEdge, however, has been highly proactive ahead of any deal. The firm began ramping up production in another Asian country to avoid Chinese tariffs. During the firm's Q4 earnings call, the CEO said that it would have a better sense of when it can ramp up production further and drive down costs.
Right now, the average Wall Street analyst forecast says that SEDG stock will hit
$50.75 over the next 12 months. That figure represents an upside of 22.14% from Monday's closing price.
But Oppenheimer analyst Colin Rusch sees an even higher upside. The analyst said in a report two weeks ago that SEDG stock will hit $64 over the next 12 months. The analyst expects the stock to pop more than 54% thanks to strong top- and bottom-line growth. Rusch does raise concerns about whether the firm will need to raise more cash soon.
However, it's worth noting that the company has an Altman Z-score of 5.27, which signals a healthy balance sheet and ability to service debt.
Of course, Wall Street analysts simply need to know one number.
The Money Morning VQScore sits at 4.75, which is our highest score and puts SEDG in the "Buy Zone."
The stock could double in the next 12 months thanks to fading trade tensions, falling solar costs, and an increased commitment to large solar projects around the globe to combat climate change. Although the utility market is facing weakness right now, Wall Street expects a wealth of new projects that tap into cheap solar panels around the world. SEDG is the stock to own to capitalize on these trends.
Live on Camera: Learn How to Become $2,918 Richer in Under a Minute
Thanks to his uncanny ability to beat the stock market's top traders, this man was paid $20 million to divulge almost all his secrets.
He kept his most powerful secret quiet - but he's sharing it today, live on camera.
Watch him become $1,050 richer in 15 seconds... $940 richer in 11 seconds... $1,260 richer in eight seconds... and $988 richer in seven seconds! To see how easily this extra cash adds up, go here...