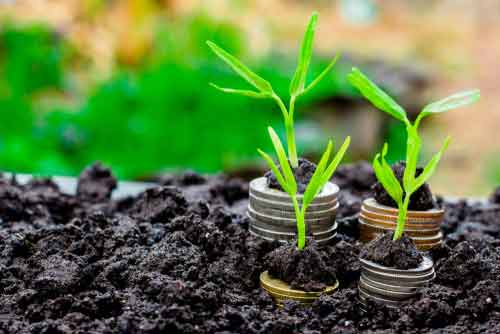 Global growth forecasts are dropping dramatically, which makes picking stocks as difficult as ever. But investors looking for guaranteed income can still rely on high-yield dividend stocks.
Today, we'll show you two of our favorite dividend stocks…
Right now, money is pouring into the U.S. dollar, which has strengthened the currency. This has pushed debt security yields even lower, leading investors to look for higher yield investments, which often carry higher risk. In just the first two months of this year, these machinations have pushed the overall market higher.
In truth, these higher-risk trades don't make a lot of sense in the midst of the current market conditions. First, corporate earnings results in 2019 remain unclear. Analysts don't know if there will be meaningful growth here or stagnation.
Second, it's already been predicted that GDP is going to lag behind where it was last year.
Knowing these factors, how can stock prices be going up?
How to Profit Off This $11.1 Billion Money Pool: By following a few simple steps, one IRS directive could help set you up to receive checks of up to $1,795 every single month thanks to a genius investment. Learn more…
The only plausible explanation is that there isn't any other place for available capital to go right now.
Investors that are looking for safe havens are buying stocks, but they shouldn't be indiscriminate with their choices. Instead, the most profitable and lower-risk ones are high-yield dividend stocks.
There is a mix of these to choose from, but the ones that we're going to discuss today are also real estate investment trusts, or REITs.
These are an excellent choice for several reasons.
REITs provide income to investors through share price gains, and the right ones will also have high-dividend yields.
Even better, the Money Morning Stock VQScore™ system has uncovered two REITs that are considered top picks. Not only are these investments that are poised for growth, but one also has a dividend yield that is over 12%.
These are the two best high-yield dividend stocks to buy now…
Best High-Yield Dividend Stocks to Buy Today, No. 2