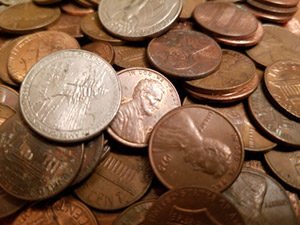 Right now, there are more than 2,800 penny stocks are trading on the Nasdaq and NYSE. For any investor, no matter how experienced, finding the top penny stocks to watch this week is an extremely arduous task.
Fortunately, we've done the work for you.
Now, the following five penny stocks to watch aren't ones that we would recommend buying. They do bear watching since they've all rocketed higher this past month.
After we examine those five stocks to watch, we'll show you the next penny stock that's poised for a breakout.
THREE STOCKS: Any one of these cannabis companies could potentially deliver a 1,000% windfall. Click here to learn more...
In fact, we think our top penny stock could more than double your money in 2019...
Top Penny Stocks to Watch This Week, No. 5
Electra Meccanica Vehicles Corp. (NASDAQ: SOLO) is a Canadian electric vehicle company that was founded in 2015. It sells vehicles online and also develops high-end custom vehicles. It is one of the top penny stocks to watch right now, but not to buy.
The stock soared 259.84% to $4.39 in February after the company was featured in Bloomberg comparing its $15,000 EV to Tesla's $40,000 Model 3. Otherwise, there wasn't any other news to account for these massive share price moves.
Sign up for SMS so you never miss special events, exclusive offers, and weekly bonus trades.
Top Penny Stocks to Watch This Week, No. 4
Gridsum Holding Inc. (NASDAQ: GSUM) is a Chinese technology company that delivers data analysis software for government agencies and enterprise customers. The company was founded in 2005 and has more than 1,000 employees.
GSUM shares jumped 108.70% to $4.32 in February on news that it had formed a strategic partnership with New H3C Group, which is a top provider of artificial intelligence and cloud-based big-data analytics services.
Top Penny Stocks to Watch This Week, No. 3
Sky Solar Holdings Ltd. (NASDAQ: SKYS) is a Hong Kong--based solar energy company that primarily builds, owns, and operates major solar parks and then sells solar energy as a provider.
SKYS shares rose 89.47% to $1.08 in February on news related to the company's settlement of Note Purchase Agreement with Hudson Solar Cayman LP.
Top Penny Stocks to Watch This Week, No. 2
Conformis Inc. (NASDAQ: CFMS) is a Massachusetts-based medical device company that develops, produces, and markets joint-replacement devices.
The company's share price jumped 75% to $1.26 in February after research was released that showed cost savings among the Medicare population that used its proprietary iFit implant technology.
Top Penny Stocks to Watch This Week, No. 1
Ideal Power Inc. (NASDAQ: IPWR) is a Texas-based industrial products company that develops, manufactures, and sells power conversion solutions with a focus on storage and solar, standalone energy, and microgrid applications.
IPWR shares rose 56.73% to $0.52 in February for no discernable reason.
Even with this list of penny stocks to watch, just two of the top five generated triple-digit gains, and these are in the past. There is no guarantee that this will happen again for any of these stocks.
However, we've uncovered a penny stock that has the potential for well over 100% gains in the coming year. In fact, this top penny stock to buy could jump over 160% if you act quickly.
This Is the Top Penny Stock to Buy Now