There might be no better time to invest in biotech stocks. This industry is receiving a ton of attention now, from both government and media. Everyone is taking a closer look at drug prices.
We've been paying attention, too, and we know of a couple stocks that are ready to jump. We're going to share with you the top two biotech stocks to buy now.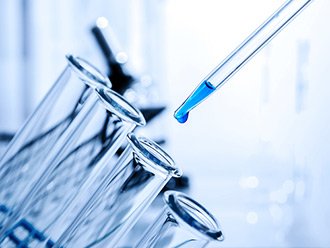 Our proprietary Money Morning Stock VQScore™ system can quickly analyze thousands of investments and reveal the ones with the highest return potential. These biotech stocks have superb VQScores, meaning they are in prime position to give you big returns on your investment.
This has something to do with current events. U.S. President Donald Trump, in his latest State of the Union address, credited his administration for lowering the cost of pharmaceuticals. During the address, he cited a December 2018 figure that revealed the largest price decline in 46 years.
SESSIONS OUT: Trump's anti-marijuana AG is history, and the potential path to massive pot stock profits is wide open. Click here to learn about three of the best...
Though his comments sparked controversy, they were still promising for biotech firms, which had earlier been pressured by the president and lawmakers to lower prices. Where anticipation of price ceilings was enough to subdue many firms, the positive outlook now did the opposite.
Sign up for SMS so you never miss special events, exclusive offers, and weekly bonus trades.
Not only do these top biotech stocks to purchase now have strong breakout potential, they could also be targeted for takeovers in this industry ripe for consolidation.
One of these biotech stocks could earn you more than 150% profit...
Top Biotech Stocks to Buy Now, No. 2: Enanta Pharmaceuticals Inc.
Enanta Pharmaceuticals Inc. (NASDAQ: ENTA) is a Massachusetts-based biotech company focused on researching and developing small molecule drugs to treat liver diseases and viral infections.
Enanta had $325 million in cash per its last earnings report. This is equal to about 20% of its market cap, meaning it is highly stable financially, with significant room for growth.
Beyond having an excellent cash position, the company also has several drugs in the trial stage, meaning if one or more of these drugs is successful, the stock price will soar.
Six months ago, ENTA traded at over $125 per share, but this dropped when debates over pharmaceutical costs took center stage in Congress. Now, the 52-week low is $64.08, but share prices are back to over $100.
Analysts set a high price target of $130 for ENTA, which represents gains of 28.18% from today's price.
ENTA has a price/earnings (P/E) ratio of 24, slightly lower than the industry average of 32. The stock also has a high VQScore of 3.75, close to the "Buy Zone."
With three out of four analysts calling it a "buy," this is a biotech stock to get in on quickly. But its return can't quite match our next stock pick...
Top Biotech Stocks to Buy Now, No. 1: Corcept Therapeutics Inc.