The top penny stocks to invest in right now offer high profit potential, low barriers to entry, and a chance to grow your portfolio. We're going to show you what they are, but first, a look at what we factored into our penny stock picks...
Stocks are often valued using the price/earnings (P/E) ratio.
But we've taken an extra step to give you greater insight into a stock's potential. The Money Morning Stock VQScore™ - Money Morning's proprietary stock-ranking method - pinpoints stocks with the highest potential to grow.
The VQScore ranks the 1,500 most profitable firms based on growth potential. We use the system to find the top penny stocks by screening for the best stocks trading under $5 a share.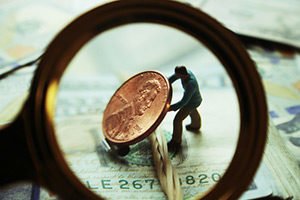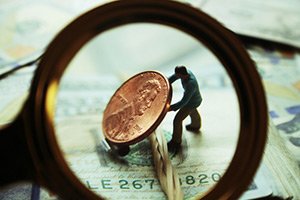 But before you throw down your hard-earned money, it's important to realize that penny stocks are a speculative investment. They can be volatile, and investors should invest in penny stocks only if they have a strong tolerance for risk.
A great way to minimize risk is by investing no more than 2% of your overall portfolio in the top penny stocks. It's important you carefully research your prospects and ensure they are traded on a major exchange like the New York Stock Exchange or the Nasdaq. The requirements there are stricter than on the pink sheets, so you are less likely to enter an unsavory deal.
That's what we've done with our penny stock picks. And our No. 1 top penny stock is forecast to pop more than 250%...
Top Penny Stocks to Invest in, No. 3: Southwestern Energy Co.
Southwestern Energy Co. (NYSE: SWN) produces natural gas all over North America. It has drilling rights for over 918,000 acres in West Virginia and Pennsylvania in the Appalachian Basin.
Due to increasing demand in the energy sector, the company's gross profits went up 58% over the last two years. This was in the midst of international political tension surrounding oil and a growing public disposition toward electric cars, solar panels, and other alternative energy sources. With so much going on, a 58% rise indicates that management can capitalize on increasing demand while also working in an uncertain environment.
THREE STATES just legalized marijuana, and these three stocks could potentially see a 1,000% boost. Click here to learn more...
The company's return on equity has also grown impressively (29%), soaring above its competitors in the oil industry, which average an ROE of just 1.97%.
SWN stock currently sells at $4.24 per share. Stock market analysts forecast a share price of $7.25 in the next year, which could return today's investors a nearly 71% profit in 12 months.
Top Penny Stocks to Invest in, No. 2: Just Energy Group Inc.
Canadian company Just Energy Group Inc. (NYSE: JE) is in the natural gas and electricity business. Its clients are worldwide, and its affiliates - such as Hudson Energy, Commerce Energy, and Tara Energy - boast 4.5 million customers over six Canadian provinces and 13 U.S. states.
JE has increased its profits steadily for three consecutive years. Between 2016 and 2018, profits have grew more than 528%.
In the same time, JE has also significantly pared its debt down. Debt stands at under 50% of the level it was in 2013. In other words, profit growth hasn't been bought by incurring debt.
The company's P/E ratio is extremely low at 2.04. The S&P 500 P/E ratio is more than 25, by comparison.
Currently, JE stock sells for $3.59. But analysts forecast a stock price of $9.99 in a year, a potential 184% gain.
As eye-popping as that is, our next company could soar even more...