Recreational marijuana legalization got a lot of media ink in 2018 - for good reason. But a separate cannabis market focused on healing, medicinal uses, and wellness is also exploding. That's creating lucrative new opportunities for investors who know where to look.
That's making marijuana stocks one of the hottest investment opportunities we've seen in years.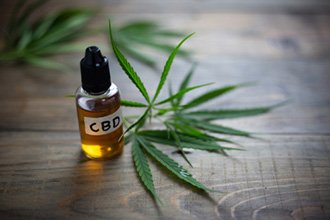 This new trend centers around a chemical compound in the marijuana plant, cannabidiol (CBD). CBD isn't hallucinogenic - it's not the part of cannabis that makes people feel high. That part is known as THC. CBD, as a result, is coming into wide use as a way to treat symptoms such as cancer pain and nausea from cancer treatment, pain relief from conditions such as arthritis, and wellness overall.
And that's just the tip of the iceberg in potential treatment applications. CBD is a completely natural way to treat multiple conditions. It displays promising results for the treatment of some psychological conditions, such as post-traumatic stress disorder (PTSD), schizophrenia, and several other conditions. It can help chronic fatigue. It has the potential to help your pets too - dogs and cats, after all, get arthritis.
As a result, we think companies focused on CBD and products made from it will be the top marijuana stocks of this year. But before we break down our top cannabis stock, we want to explain more how CBD will power the sector.
Marijuana Stocks During 2019 Are Poised to Soar
Money Morning Director of Cannabis Investing Research Greg Miller has dubbed 2019 "the year of CBD."
Brightfield Group, a research company, has estimated this year's CBD market at $2 billion. It projects that the CBD market will grow 11 times in size to $22 billion in a mere three years. That's making it one of the most explosive sectors to invest in right now.
STAKE YOUR CLAIM: Three pot stocks in particular could be poised for rare, wild gains of up to 1,000%. Click here to learn how you could see a $2 million "pot payday"...
Among the factors driving CBD's growth is the easing of restrictions on hemp and marijuana.
Hemp became federally legal just last December, after Congress signed the latest farm bill. As a result, 2019 is the first full year in which hemp firms - including CBD makers - can legally obtain banking services, crop insurance, and federal research grants.
Banks and insurance companies, for example, are regulated by federal law and federal agencies. As a result, they couldn't do business with companies that grow marijuana or hemp until the law passed.
In 2018, the website Marijuana Moment was monitoring 915 legislative bills about weed, medical cannabis, and hemp, both at the federal and state levels. At a minimum, 147 of these were enacted or signed into law.
While the year is still young, state legislative bodies and the U.S. Congress have seen more than 350 cannabis-related proposals filed in 2019.
And legalization is not restricted to the United States. It's becoming a worldwide trend. The World Health Organization is calling for an end to all legal restrictions against CBD.
That's allowing CBD companies to get even more creative. This isn't a supplement or treatment confined to pills. CBD is being added to products as diverse as nutrition bars, skin lotions, coffee, honey, beer, gummy candies, and energy shots.
This list gives some overview of the energy behind CBD product creation - and the increasing acceptance of marijuana and CBD.
All in all, this is terrific news for marijuana stocks this year - and one of our top marijuana stocks in particular. It's likely to partner with worldwide brands to increase the spread of its product.
This Is One of the Best Marijuana Stocks in 2019