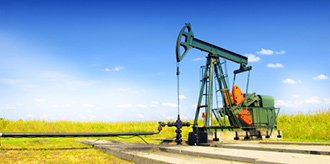 The track record of the Money Morning Stock VQScore™ system is unrivaled on Wall Street.
The VQScore system gives investors an inside edge and tells them exactly when stocks have entered the "strong buy" zone. When it hits this level, the stock is poised to break out - and most of the stocks we recommend have an upside of 100% in the next year.
That was the case with Dover Downs Gaming & Entertainment Inc. (NYSE: DDE), a sports entertainment firm that entered the "Buy Zone" and took off like a rocket. Shares surged more than 103% in mere months after we received this buy signal.
The same goes for Canadian Solar Inc. (NASDAQ: CSIQ), an alternative energy firm that entered the buy zone after the Q2 2018 GDP report. The stock was beaten down due to rising raw material costs fueled by a trade spat between the United States and Canada. Once it hit our Buy Zone, the stock reversed course and has surged more than 100% since.
Accelerate Your Gains: Stocks will make you money, but trading can set you up for life. With the secrets in this video series, you could potentially start collecting anywhere from $1,190, $1,313, and even $2,830 in consistent income - each and every week. See for yourself...
Today, the stars are aligning for a cheap energy stock that just entered the Money Morning VQScore system with a perfect 4.75.
With oil prices reaching a near-term bottom, a small oil and gas producer in Texas is an amazing buy. This stock is set to double or even triple over the next six months.
Here's what you need to know...
Oil Prices Set to Rally in the Months Ahead
Oil prices are forming a near-term bottom during the first week of March. As BNP Paribas predicted in February, prices would effectively bottom out at the end of the first quarter.
But after that - watch out. Three major trends are forming a perfect storm that will push oil prices higher. Here they are:
First, OPEC and non-affiliated producers like Russia will cut daily production output by 1.2 million barrels per day (bpd). Those supply cuts will complement a reduction in exports by Saudi Arabia - OPEC's largest member - to Asia.
Second, North American producers continue to face bottlenecks in key producing regions around the continent. Bottlenecks have curbed the flow of oil to refiners. Railcar use has picked up once again due to the lack of pipeline capacity.
An average of 718,000 barrels of oil is going by rail a day in the United States (an 88% year-over-year increase). Although U.S. production is sitting at record highs, a glut is inevitable. But according to BNP Paribas, this excess supply build-up won't come to fruition until the end of the year.
Finally, the United States' sanctions on both Iran and Venezuela continue to weigh on the global supply and demand balance. In February, consultants at FTI Consulting noted that even though Canada could pump more oil, the lack of transport will not reduce the market gap that has expanded.
Even though the United States pumps 11.9 million barrels per day, it still imported 500,000 barrels from Venezuela per day (part of a broader import average of 7.9 million bpd). Meanwhile, Iran, which exported about 1.25 million barrels per day in January, is expected to see that figure drop under 1 million over time as sanctions weigh on the nation's economy.
BNP Paribas projects that U.S. oil prices will rise to an average of $66 by the end of the third quarter. The firm projects that Brent crude will hit an average of $73 in the months ahead.
But they could quickly go higher if England avoids a hard Brexit and/or the United States strikes a deal with China on trade.
That will be excellent news for oil producers whose bottom lines will strengthen from rising crude prices.
Especially this company, which is one of the best stocks to buy today...
The Top Stock Under $10 to Buy