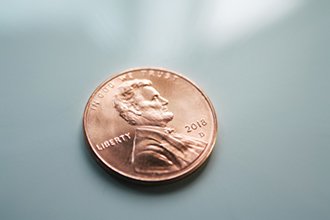 As any investor knows, penny stocks can be some of the most lucrative investments on the market. But they can also be extremely risky without the right research. Fortunately, we've done the research for you.
Today, we're going to show you one of the best penny stocks to buy in March 2019.
Penny stocks are so attractive because they often produce triple-digit gains in a matter of days.
Last week, the top penny stock was Sky Solar Holdings Ltd. (NASDAQ: SKYS), which rose nearly 112% in one week. In one day, it soared $0.60 thanks to rumors that there might be an earnings beat in its near-term future.
That's a 75% jump in one day – and just part of the stocks eventual 112% run.
THREE STOCKS: Any one of these cannabis companies could potentially deliver a 1,000% windfall. Click here to learn more…
That's a crucial illustration about the best penny stocks to buy in March 2019. Because penny stocks sell for $5 or less (according to the U.S. Securities and Exchange Commission definition), relatively small upward moves in share price can mean big returns for investors.
Now, investors need to know, of course, that percentage fluctuations in penny stocks don't happen only to the upside. A $0.60 move to the downside can result in a 75% loss. So penny stock investors need to have a strong risk tolerance. No more than 2% of a portfolio should be in penny stocks, given the risks.
Now, how do investors find the best penny stocks to buy in March 2019? After all, almost 1,000 penny stocks are listed on major exchanges like the New York Stock Exchange (NYSE) and the Nasdaq. How do investors choose which are the top penny stocks?
The challenge of choosing is one of the reasons we developed the Money Morning Stock VQScore™ as a screening tool. The VQScore system ranks companies that have outstanding profit potential.
It's the tool we used to find our best penny stocks to buy in March 2019. This company's profit potential is demonstrated by the fact that it beat earnings forecasts for four consecutive periods – and may beat earnings projects in the coming quarterly report as well. If it does, investor enthusiasm could drive the share price upward.
Here's the top penny stock to buy now…
This Is One of the Best Penny Stocks to Buy in March 2019