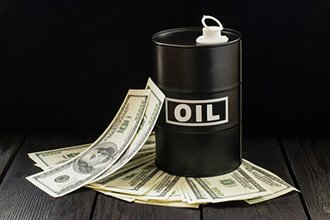 Over the last month, oil prices have remained relatively steady after their 31% run up from late December to mid-February. This is largely attributable to the United States adding more supply to the market.
But every day, it seems like there are new concerns about global economies. No Brexit plan is in place despite this month's fast-approaching deadline. China has slashed its 2019 economic growth outlook. The ECB reduced its growth expectations last Thursday. And on Friday, the U.S. Labor Department released a chilling jobs report that fell well short of economists' expectations.
All these factors could weigh negatively on the price of oil. But despite these challenges, energy prices are poised to move higher in 2019 and 2020.
It might sound like a paradox that prices could move higher despite challenges to the global economy, but the current stagnation has created great buying opportunities for firms with strong dividends.
Today, we're going to explain why oil prices will move higher in 2019 and 2020. Then we'll show you the three best energy dividend stocks to buy according to the Money Morning Stock VQScore™ system...
Why Oil Prices Will Push Energy Stocks Higher in 2019
In February, BNP Paribas predicted oil prices would bottom out during the first quarter. We're seeing that happen right now as a series of macroeconomic factors are complementing a surge in global production. However, several key trends are poised to reduce supply and press prices higher...
First, Saudi Arabia's "Saudi First" policy calls for higher crude prices to bankroll its glut of new social programs. The Saudi government has authorized a cut in production and called on its OPEC partners and non-partners like Russia to help support prices. And Saudi Arabia has already acted. December production averaged 10.6 million barrels per day compared to an expected 10 million in February.
Second, ongoing sanctions against Iran and Venezuela are cutting down on the nations' export programs. Although the United States pumped 11.9 million barrels of oil each day in November 2018 (according the EIA), the country still imported 7.9 million barrels during the same month. Roughly 500,000 barrels come from Venezuela, meaning that the United States needs to fill that supply gap. Meanwhile, Iranian sanctions are eroding monthly output and will continue to do so into the summer.
These two forces should push crude prices higher through the third quarter. But there's another major factor that will drive crude oil prices even higher in 2020... and most people have no clue that this story is unfolding right now.
$1 Cash Course: Tom Gentile is offering a rare opportunity to learn how to amass a constant stream of extra cash - year after year. And he's going to teach you how to do it entirely on your own. Learn more...
In 2020, the International Maritime Organization will impose the largest disruption to the global oil and gas shipping/refining industry... ever. Under this new standard, shipping companies will be forced to shift to clean fuels to reduce sulfur emissions.
You see, just 10 months from now, the cost of shipping fuels will increase dramatically. Analysts project we will see a $5 to $7 increase per barrel in Brent oil prices alone. It could be one of the biggest negative impacts on the global economy in 2020 and could dramatically cut into Americans' discretionary spending.
With that in mind, you will likely be paying more at the pump come August. To get out in front of this, you should strongly consider investing in oil companies that offer both share price appreciation and strong dividends. To identify the best energy dividend stocks that fit the bill, we use the Money Morning VQScore. Each of today's energy stocks has a dividend above 7% and will benefit from a rise in global oil prices...
Best Energy Dividend Stocks to Buy, No. 1