If you're looking for the best dividend stocks to buy today, we have two real estate–related investments you won't want to miss.
Yields on debt securities are dropping, and there has been a trend in the market toward greater risk and higher yield through stocks.
But many are also seeking less-risky alternatives to stocks in this volatile economy. These investors should be looking at strong dividend payers.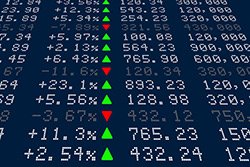 Some of the best dividend stocks are real estate investment trusts, or REITs. These are attractive choices for investors looking for growth plus guaranteed income.
Our proprietary Money Morning VQScore™ system has uncovered two high-ranking REITs. One of these has a dividend yield over 12%.
Here are the top two dividend stocks to buy now…
Best Dividend Stocks to Buy Today, No. 2
One of our top REITs and dividend stocks to buy now is Sunstone Hotel Investors Inc. (NYSE: SHO).
This is a trust based in California, focused on lodging. It has interests in 22 hotel properties with major names such as Hyatt, Marriott, and Hilton. Those properties represent over 10,700 rooms in the hospitality sector.
"Federal Rent Checks": Thanks to an obscure law, over 100 government agencies are required to pay rent. By following a simple investment strategy, you could receive checks of up to $1,795 every month. Read more…
Some of the company's most profitable markets for lodging are in San Diego; Boston; Hawaii; Washington, D.C.; and Florida.
Green Street Advisors ranks SHO the sixth highest in corporate governance out of the more than 80 REITs it covers.
Analysts anticipate the company's revenue for 2018 will be $1.5 billion and that this will drop to $1.3 billion in 2019. It's also noteworthy that nearly all company employees are shareholders and that 40% of senior management compensation is tied to shareholder returns.
These lower sales figures are one of the reasons that shares of SHO are about 5% lower than their November 2018 levels.
But the company continues to beat earnings estimates consistently, and it pays a 5% dividend yield. This is about double what you could get with a 10-year Treasury.
In the current market environment, this makes for a winning dividend stock.
But we have one that could be even better…
Best Dividend Stocks to Buy Today, No. 1