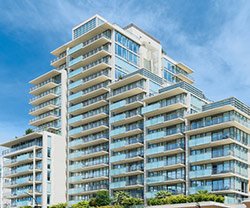 If you're serious about making money, you need to identify the best investment class that can beat the market year after year and generate consistent income.
That's why we love real estate investment trusts (REITs) here at Money Morning. In fact, Special Situation Strategist Tim Melvin argues that REITs represent one of the top income streams for retirement investors.
"REITs have outperformed stocks since the tax laws were changed back in 1972," Melvin said. "They offer high and usually growing dividend payouts that help dampen volatility as well."
Real estate is one of the best ways to get rich… and stay rich. Period. Since 1980, REITs have produced annualized returns of 11.61%. In the same time, the S&P 500 has managed to provide an annual average return of just 8.39%.
That's why we're bringing you the three best REITs to buy today. And one of them pays a dividend yield over 12%…
This Could Be the Most Profitable Dollar You Ever Spend: Tom Gentile's Cash Course covers all the essential trading ideas you need to know to potentially make thousands in extra income every week. Get access for $1…
"More people have gotten rich in real estate than any other asset class," Melvin continues. "It just makes sense to own the asset that produces the most wealth. If we just buy and hold well-financed REITs over time, we should do much better than those who believe the index myths or spend their time chasing stories and tips."
But with thousands of REITs on the market, finding the best REITs to buy can be a challenge.
But there's one secret tool that we used that can turbocharge your returns even more. You see, the Money Morning VQScore™ tells us which REITs are ready to break out in the year ahead.
The three REITs we discuss below pay between a range of 5.67% and 12.87% annually. But with dividend reinvesting and price appreciation, the returns could be much, much higher.
We've found three top REITs to buy this month to grow your wealth and protect your returns…
Best REITs to Buy Now, No. 3
The first REIT with a "Strong Buy" rating is Orlando-based Xenia Hotels & Resorts Inc. (NYSE XHR). Founded in 2014, the company focuses its attention on the top 25 U.S. lodging markets.
It maintains 40 luxury, lifestyle, and urban hotels across 17 states, and its operators and licensees include Marriott, Hyatt, Kimpton, Fairmont, and Hilton. Three of its most notable properties are the Ritz-Carlton in Denver; the Ritz-Carlton in Arlington, Va.; and the Waldorf Astoria in the Buckhead neighborhood of Atlanta.
Xenia Hotels pays a solid dividend of 5.67% and trades at 1.24 price to tangible book value. With an F-score of 7, management is running a strong balance sheet, and the company is poised for growth as it continues to tap into the high-end, luxury market.
B. Riley analyst Bryan Maher recently reiterated his $25 price target on Xenia Hotels. That figure represents a 26% upside from Tuesday's closing price.
Best REITs to Buy Now, No. 2
The next REIT ranked a "Strong Buy" – with a VQScore of 4.75 – is the "Dividend Warrior" known as RLJ Lodging Trust (NYSE: RLJ). The hospitality REIT owns and operates hotels with a business focus.
These properties include the mid-tier offerings of big hotel brands like Marriott's Renaissance and Courtyard, Hyatt Place and Hilton's Embassy Suites, and Garden Inn and Homewood Suites. With a portfolio of over 122 properties (with approximately 20,100 rooms located in 21 states and the District of Columbia), RLJ is a leader in the competitive hospitality REIT space.
There's a lot to like in the numbers. The company offers a dividend of 7.32%, and cash flow trades on the cheap side. The price to free cash flow comes in at 8.44 compared to the industry average of 15.39. Finally, the REIT trades at a price to tangible book value of just 0.93, according to Reuters. Not only is the REIT trading for less than the sum of its parts, but that metric is well below the industry average of 2.26 times price to tangible book.
RLJ currently has a one-year price target of $21, a figure that represents an upside of 13.57% from Tuesday's closing price.
Combine that level of price appreciation with a 7.3% dividend, and you have a long-term buying opportunity that doesn't come around often.
Now, here's our top REIT to buy today…
Best REITs to Buy Now, No. 1