Don't expect the U.S. Federal Reserve to hike rates next week during the March FOMC meeting. But while low interest rates are great for stocks, the Fed's dovish turn means it thinks the economy is too weak.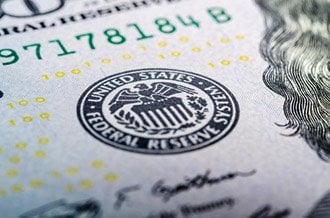 The Fed was initially expected to hike rates at least two times this year. But investors are breathing a sigh of relief over next week's FOMC meeting. That's because Fed Chair Jerome Powell is expected to hold off on announcing any additional interest rate hikes.
While that's great news for immediate returns, savvy investors aren't getting too comfortable.
You see, the Fed's sudden change in tune is a sign that there may be trouble under the hood for the American economy...
Low Interest Rates Could Mean Trouble on the Horizon
Last September, markets shook on reports that the Federal Reserve intended to raise interest rates three times in 2019.
Citing robust economic growth and hiring, the FOMC indicated that the Fed's interest rate would push toward 3.1% by the end of next year.
These predictions sent the Dow Jones tumbling into a correction in October. Higher interest rates make borrowing money more expensive, which makes it harder for companies to finance growth. And after a decade of low interest rate--fueled growth, more rate hikes could signal the end of the record-long bull market.
YOU KNOW IT IN YOUR GUT: Look at how things are going. Financial turmoil is coming just around the corner, maybe just a few months away. Click here...
However, the Fed's aggressive approach has softened since October.
At an economic research summit last week, Powell said in spite of the "favorable picture" the Fed has endorsed over the last year, there have been significant "cross-currents in recent months."
He went on to say, "the Committee has adopted a patient, wait-and-see approach to considering any alteration in the stance of policy."
Expert Fed watchers have changed their predictions over the last few months too. They were all but certain the Fed would hike rates in 2019, but now they've completely reversed themselves.
Take a look at how quickly they changed their minds in the chart below...