Biotech companies are known for their potential to break out when a new drug comes to market, and today we're giving you two of the best biotech stocks to buy now.
Now that the bull market is over a decade old and valuations are near all-time highs, investors need more than an index fund to net a solid return. And buying the top biotech stocks offers the sort of upside that's so hard to find right now.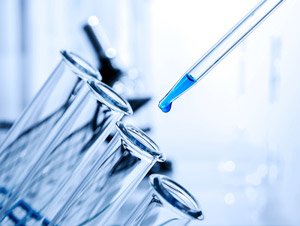 In order to find the best biotech stocks, we've turned to the Money Morning Stock VQScore™.
The VQScore system is our proprietary stock-ranking algorithm that helps us separate the wheat from the chaff. The VQScore finds only the 1,500 most profitable companies trading on the major American exchanges and then ranks them based on their growth potential.
Today, we've screened the biotech industry in the VQScore system to uncover our top biotech stocks to buy right now.
Best Biotech Stocks to Buy Now, No. 2
Biogen Inc. (NASDAQ: BIIB) is a Massachusetts-based company that focuses on discovering, developing, manufacturing, and delivering therapies for neurodegenerative and neurological diseases worldwide.
The company offers four major drugs for the treatment of multiple sclerosis (MS). It also has drugs for the treatment of plaque psoriasis, spinal muscular atrophy, non-Hodgkin's lymphoma, rheumatoid arthritis, chronic lymphocytic leukemia (CLL), and pemphigus vulgaris.
5G Is Coming: The Tech Breakthrough of the Century Could Rest on This $6 Stock - Get All the Details Here
Biogen is also involved in the development of drugs to treat dementia and Alzheimer's disease, Parkinson's disease, chronic pain, and other neuromuscular disorders.
Company execs had promised to diversify its pipeline and make good this with a new acquisition. On March 4, Biogen announced that it would buy Nightstar Therapeutics Plc., a gene therapy developer, in a deal worth $877 million.
This new deal gives the company access to more later-stage assets. Specifically, Nightstar makes a gene therapy for choroideremia, an inherited and rare eye disease that can lead to blindness. It also has several gene therapies in its pipeline that are focused on treating rare eye disorders.
The company has beat earnings estimates over the past four consecutive quarters and is expected to make $28.67 per share this year. This represents 10% growth over the $26.24 EPS in 2018.
While some Wall Street analysts predict an earnings recession in 2019, this isn't a prediction for Biogen.
Growth is expected in both sales and revenue this year.
If history repeats itself and earnings bypass expectations, Biogen shares could soar past their 52-week high of $350 per share. Right now, you can pick up shares for about $319.
Currently, investors can get this stock for just 11 times expected earnings this year, which is exceptionally cheap. Plus, the company has committed to a $3.5 billion stock buyback, which is nearly 5% of its market cap.
Analysts predict shares of Biogen could soar 43% higher to $455 in the next 12 months.
But our top biotech stock to buy right now could soar even higher.
[mmpazkzone name="in-story" network="9794" site="307044" id="137008" type="4"]
Best Biotech Stocks to Buy Now, No. 1
Gilead Sciences Inc. (NASDAQ: GILD) is our top pick among biotech stocks right now.
This California-based drug manufacturer specializes in filling unmet medical needs in the international market. It was founded in 1987 and has products that treat HIV, liver diseases, lymphoma, hypertension, and influenza.
GILD share prices have dropped 16% from their peak in 2018, which has little to do with earnings missteps. In fact, the company posted close to the same earnings results in 2019 as it did the prior year.
The stock has suffered because of the failure of a late-stage trial in one of its liver disease drugs. Investors had hoped that this drug would fuel future earnings and were disappointed with the trial outcome.
This isn't uncommon in the biotech sector. Not all drugs are winners, but the bigger picture is what's more important.
Shares of GILD are getting a high VQScore now because of their unparalleled value.
You see, Gilead is now trading at lower than 10 times last year's earnings. Revenue is going to continue to grow in the coming year, even if profits remain flat.
These results will translate into a healthy dividend yield for investors, which right now sits at just below 4%.
When you view the total picture, shares of Gilead are a bargain when compared to the market multiple.
While investors wait for shares of GILD to appreciate, they also have the benefit of a yield that is close to double the current Treasury rates.
Shares of GILD currently trade just over $65 per share, but Wall Street analysts predict shares could soar to $95, a nearly 50% increase. When you factor in the dividend and share price growth potential, this stock has it all.
The $12 Trillion 5G Revolution Is Here!
It's the greatest breakthrough in history. It can usher in an incredible new world, potentially minting millionaires by the bucket load!
And one $6 company - that no one is talking about - could skyrocket in 2019.
Here's how you could make 10 times your money from this red-hot phenomenon.