Biotech companies are known for their potential to break out when a new drug comes to market, and today we're giving you two of the best biotech stocks to buy now.
Now that the bull market is over a decade old and valuations are near all-time highs, investors need more than an index fund to net a solid return. And buying the top biotech stocks offers the sort of upside that's so hard to find right now.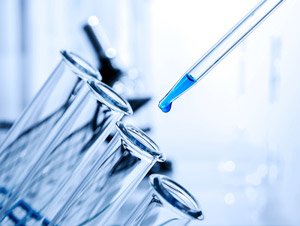 In order to find the best biotech stocks, we've turned to the Money Morning Stock VQScore™.
The VQScore system is our proprietary stock-ranking algorithm that helps us separate the wheat from the chaff. The VQScore finds only the 1,500 most profitable companies trading on the major American exchanges and then ranks them based on their growth potential.
Today, we've screened the biotech industry in the VQScore system to uncover our top biotech stocks to buy right now.
Best Biotech Stocks to Buy Now, No. 2
Biogen Inc. (NASDAQ: BIIB) is a Massachusetts-based company that focuses on discovering, developing, manufacturing, and delivering therapies for neurodegenerative and neurological diseases worldwide.
The company offers four major drugs for the treatment of multiple sclerosis (MS). It also has drugs for the treatment of plaque psoriasis, spinal muscular atrophy, non-Hodgkin's lymphoma, rheumatoid arthritis, chronic lymphocytic leukemia (CLL), and pemphigus vulgaris.
5G Is Coming: The Tech Breakthrough of the Century Could Rest on This $6 Stock - Get All the Details Here
Biogen is also involved in the development of drugs to treat dementia and Alzheimer's disease, Parkinson's disease, chronic pain, and other neuromuscular disorders.
Company execs had promised to diversify its pipeline and make good this with a new acquisition. On March 4, Biogen announced that it would buy Nightstar Therapeutics Plc., a gene therapy developer, in a deal worth $877 million.
This new deal gives the company access to more later-stage assets. Specifically, Nightstar makes a gene therapy for choroideremia, an inherited and rare eye disease that can lead to blindness. It also has several gene therapies in its pipeline that are focused on treating rare eye disorders.
The company has beat earnings estimates over the past four consecutive quarters and is expected to make $28.67 per share this year. This represents 10% growth over the $26.24 EPS in 2018.
While some Wall Street analysts predict an earnings recession in 2019, this isn't a prediction for Biogen.
Growth is expected in both sales and revenue this year.
If history repeats itself and earnings bypass expectations, Biogen shares could soar past their 52-week high of $350 per share. Right now, you can pick up shares for about $319.
Currently, investors can get this stock for just 11 times expected earnings this year, which is exceptionally cheap. Plus, the company has committed to a $3.5 billion stock buyback, which is nearly 5% of its market cap.
Analysts predict shares of Biogen could soar 43% higher to $455 in the next 12 months.
But our top biotech stock to buy right now could soar even higher.