Now that stocks have turned around in 2019, investors are becoming complacent about the dangers lurking in the market again. To help you prepare, we're going to outline three indicators pointing to a possible stock market crash in 2019.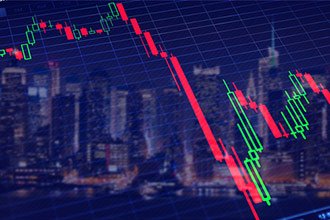 Investors love a bull market, but the stock market can be most vulnerable to a crash when everyone agrees that things are going well. After the CBOE Volatility Index (VIX) spike above 36 points in December, it's plunged to just 13.4 this week, its lowest point of the year.
It's clear investors are expecting smooth sailing now that the December correction is over.
But the next bear market could start in an instant.
This is precisely what happened after the dot-com bubble burst in 2000 and after the financial and housing bubble popped in 2007.
In short, just because investors are optimistic again doesn't mean a stock market crash won't happen. That's why we want to help you prepare by looking at three indicators that show a market crash is on the horizon.
When there is evidence that one or more of these are present, it's probably time to take a more conservative approach to investing and prepare your portfolio.
And these indicators are closer to flashing a market crash warning sign than you might think…
Markets Are Cyclical
The stock market has a natural ebb and flow if you know how to trace this through its regular periods.
If you consider the annual market cycle, this rings true where certain parts of the year are generally strong and others are weak. There is a common saying in the stock market, "sell in May and go away." On average, the winter months in the stock market outperform the summer months, so the maxim tells investors to ignore the market during the weakest months.
YOU KNOW IT IN YOUR GUT: Look at how things are going. Financial turmoil is coming just around the corner, maybe just a few months away. Click here…
There is also the four-year, or presidential, cycle. Yale Hirsch developed this theory, which states that the stock markets are at their weakest in the year just after a new U.S. president is elected. After that first year, the markets improve, and the cycle begins again with the next presidential election.
The third and fourth years are generally the strongest, where an administration tries to strengthen the economy to win the White House again.
While this is just an average cycle, some things can disrupt the pattern. These include political and economic events that can't be foreseen or controlled. In fact, we may already be seeing some signs of this as gross domestic product weakens.
What this means is that markets follow predictable patterns, and the biggest pattern of all is the bull and bear cycle. While stocks have risen to reach all-time highs, it hasn't been a steady ride to the top. Markets tumble into bear market cycles, losing 20% to 50% to 90% of their value before beginning to climb higher again.
If you're young, you can ride out the cycles. But if you're nearing retirement or will need your investments to earn you money, a market crash could wipe out your financial future.
And this has been the longest bull market ever. While we don't know when it will end, every bull market has ended at some point. It may not end in a full-blown stock market crash, but stocks will at least tumble 20% from their highs.
That's why investors can't afford to be complacent, as every day this bull market rages on extends its record. The cycle will hit at some point.
And one way to tell when the cycle is ending is to look at mergers…
Mergers Accelerate Before a Bear Market
Companies love a bull market. Not only are they turning higher profits, but their share prices are also moving up, which benefits their shareholders. While all of this is happening, businesses look for different ways to expand and grow. Since many have inflated share values, they use this as leverage to buy their suppliers or competitors.
Merger and acquisition activity begins to accelerate, and many companies find that they are willing to pay higher prices and take on more risk to achieve their goals. This is similar to individual investors chasing Bitcoin to its peak in 2018. Everyone knows how that played out.
The same scenario holds in the stock market when a company chases riskier and riskier deals.
The data reveals that merger activity globally showed a marked spike at the beginning of 2018. There is generally a lag between the peak in M&A activity and the peak in the stock market, so this indicator is telling investors to keep a close eye on these developments.
Unfortunately, the precise timing of this isn't very well defined. What it does do is provide a reminder that a higher volume of deals is not going to be an indicator of a perpetually growing market.
Just the opposite. It could mean that a 2019 stock market crash is on the horizon.
That's why investors are caught off guard.
Investors Remain Optimistic Until the End