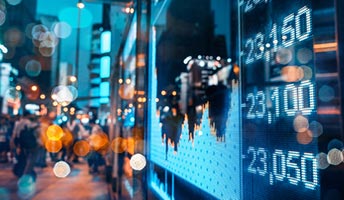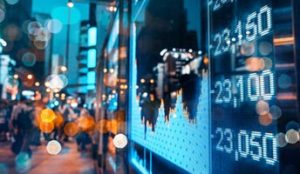 It's hard to make money as an ordinary investor when Wall Street has so much working against you.
Between complex algorithms, machine learning, and professionals who always smell blood in the water, the odds can sometimes be stacked against retail investors like us.
But there is a secret way to make money. Link up with "activist investors."
These are the Wall Street titans with huge war chests of capital. They can effect change on the boards of underperforming companies and drive stocks higher.
Now, you've probably heard of Bill Ackman, Carl Icahn, T. Boone Pickens, Paul Singer, and Daniel Loeb. These guys have made fortunes putting their money where their mouth is. They buy up stakes in companies and use their muscle to shake up board seats, demand the sale of assets, and sometimes call for the outright sale of the company.
Urgent: You can bank your share of $21 trillion in unclaimed U.S. wealth starting today.
Today, we want to combine the power of activist investors with our own secret weapon: the Money Morning Stock VQScore™ system. This system provides a rating for the 15,000 profitable companies on the markets and assigns them a score based on the probability of whether or not they are poised to break out.
This week, we scanned our list of companies in the "Buy Zone" and recognized something amazing. The three stocks listed below all have activist investors behind them.
And these activists are going to help turbocharge the returns already predicted by the VQScore system…
Activist Investor Stock to Buy, No. 3
The first stock on our list is Diamondback Energy Inc. (NASDAQ: FANG).
Carl Icahn is one of the greatest activist investors in market history. Whenever Icahn gets involved with a firm, the phenomenon called the "Icahn lift" quickly brings its stock higher. The billionaire activist started his legend with a takeover win through a proxy battle of Tappan Company in 1979. When he joined the board and forced a sale, he doubled the value of the company.
He earned more than $100 million in a famous board room battle with RJR Nabisco, and recently he's led the charge in pressing Caesars Entertainment Corp. (NASDAQ: CZR) to sell its assets. Rumors are swirling that the gambling giant will soon merge with Eldorado Resorts Inc. (NASDAQ: ERI). He also has stakes in CVR Energy Inc. (NYSE: CVI), Herbalife Nutrition Ltd. (NYSE: HLF), Cheniere Energy Inc. (NYSE: LNG), Newell Brands Inc. (NASDAQ: NWL), and of course, his firm Icahn Enterprises LP (NASDAQ: IEP).
Now, Icahn currently has his eyes on Permian oil producer Diamondback Energy. Diamondback Energy is an independent oil and gas producer that operates in the Permian Basin in West Texas. The firm performs activities in the Wolfcamp, Spraberry, Clearfork, Bone Spring, and Cline formations. The company just fell short of fourth-quarter earnings expectations due to a "drastic decline in commodity prices and one-time merger-related expenses."
According to an SEC filing released in February, Icahn purchased another large stake in the Texas-based oil producer. It's unclear what Icahn plans to do as he increases his stake in the firm.
Diamondback just acquired another Icahn-backed energy firm called Energen last August to bolster its acreage in the Permian Basin.
Breaking: I can only release 1,000 free copies of our exclusive new income book today.
One option: The firm will continue to increase its output – as it recently announced in its latest quarterly earnings report.
Or Icahn could be playing the long game, knowing that major oil producers are eyeing the Permian Basin as a long-term source of crude oil. It would be an ideal acquisition target for Exxon Mobil Corp. (NYSE: XOM) or Chevron Corp. (NYSE: CVX) in the future.
The company noted that the first quarter would be weaker for oil prices. But with those prices heating up heading into the second quarter, FANG is a stock poised for a breakout. The stock has our highest VQScore, and its balance sheet looks healthy.
According to TipRanks, Diamondback has an average price target of $148.70. That figure represents an upside of 44.12% from Tuesday's closing price.
All 10 analysts on TipRanks' platform have a "Buy" rating on the stock. And the highest target – from Barclays – is a whopping $189 per share. That would be an 83.3% jump in FANG stock.
Activist Investor Stock to Buy, No. 2
Second on our list today is Bunge Ltd. (NYSE: BG).
If you know the agricultural sector, you likely know Archer Daniels Midland Co. (NYSE: ADM), private firm Cargill, and Deere & Co. (NYSE: DE). They are all members of the "ABCDs" of agribusiness. The forgotten child is the "B" – or Bunge. This agricultural giant is engaged in global food processing, fertilizer production, and the soybean export game.
Naturally, the ongoing trade battle between the United States and China has hurt domestic soybean prices. Bunge stock had dropped like a stone since February 2018, when trade worries began to accelerate. Shares are off more than 36% since that time. The trade war hammered its 2018 financial returns. The firm had bet against a long trade war and expected the battle to end in Q2 2018. They were wrong, and executives were on the hook.
Activist investors have been lining up left and right to shake up the organization.
Last December, the firm replaced both its CEO and chair. Two months prior, it agreed with activists D.E. Shaw and investment giant Continental Grain to add four new directors to its board. Finally, after the firm turned down a takeover deal from ADM and Glencore, it agreed to establish a committee to explore strategic options for its future.
Now, the firm may soon begin to sell assets to bolster its profits. New Chief Executive Greg Heckman told The Wall Street Journal on Feb. 21 that "everything's on the table to improve our returns."
That includes the sale of its crop-loading terminals, processing plants, and its global food brands. And with the United States and China on the verge of a trade deal, Bunge stock is poised to find a lot of success in the future. These trends complement our highest VQScore.
Bunge has a one-year price target of $67.20, a figure that represents 29% upside from Tuesday's closing price. But with quick action, activist demand for higher prices, a possible trade deal on the table, and a new board taking this company in a new direction, we could be looking at a stock trading in the high $80s by the end of the year.
Finally, here's the top stock on our list today…
Activist Investor Stock to Buy, No. 1