If you're looking for the top penny stocks to watch today, there are thousands of choices. This is what makes penny stock investing difficult for the uninitiated. Today, we're cutting through the noise with five of the hottest penny stocks on the market right now.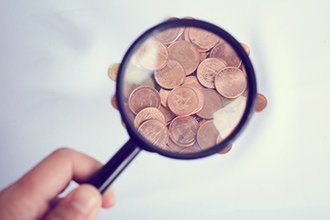 These investments can be incredibly volatile, which can create a windfall if the stock produces triple-digit gains in a short period. But it can also mean your investment dollars can disappear quickly. That's why it's important to be careful when investing in penny stocks.
The stocks on our list all trade on major stock exchanges, so that helps avoid scams and shell companies. Major stock exchanges have strict listing requirements that weed out fraudulent or deceptive companies.
These five top penny stocks to watch are ones that produced massive gains over the past month, but they could still surge higher. That's why they've made our watch list.
But if you're looking for the top penny stock to buy right now, stay tuned, because we'll reveal our pick after our list of penny stocks to watch...
Top Penny Stocks to Watch Today, No. 5
Summit Therapies Plc. (NASDAQ: SMMT) is a UK-based specialty and generic drug manufacturer that focuses on developing and marketing new solutions to treat infectious and rare diseases.
Learn How to Trade Like the Pros: Tom Gentile just recorded all of his most lucrative trading income secrets in America's No. 1 Pattern Trader Cash Course. This could set you up for life - and it'll only cost you $1...
It is currently working on programs to treat the infectious disease Clostridium difficile infection (CDI) and the genetic disease Duchenne muscular dystrophy (DMD).
SMMT shares rose 68.96% to $2.27 at the end of February after the company published preclinical data on a new mechanism antibiotic that it's developing, called SMT-571, that will treat gonorrhea.
If the drug makes it to market, the stock could pop again.
Top Penny Stocks to Watch Today, No. 4
Nanthealth Inc. (NASDAQ: NH) is a California-based technology company that focuses on the healthcare industry.
It is the developer of the NanHealth solution, which is an adaptive learning system that is meant to enhance healthcare decision-making. Other products that the company has produced include GPS Cancer, Eviti, DeviceConX, VitalsConX, HBox, and NaviNet Open.
The company's share price jumped 70.97% to $1.12 at the end of February on no apparent news. Although NantHealth announced some new initiatives several weeks earlier, the jump was a mystery and even triggered three volatility halts as the share price rose.
This is one worth keeping an eye on.
Top Penny Stocks to Watch Today, No. 3
FTE Networks Inc. (NYSE: FTNW) is a Naples, Fla.,--based technology company that is focused on creating, installing, and managing high-tech communications equipment.
The company designs, installs, upgrades, maintains, and repairs telecommunications infrastructure equipment such as switching systems, antennas, and backhaul links used for data, video, and voice transmission networks.
While FTNW has missed its last two earnings estimates by quite a bit, its share price just soared. During the last week of February, shares rose 83.04% to $2.05 on news that the company had landed a lucrative deal.
Specifically, FTE has signed a $116 million contract for infrastructure projects this quarter, one with a major financial institution. This is work that will be completed in the Northeast region of the United States over the next 12 to 18 months.
Top Penny Stocks to Watch Today, No. 2
China Internet Nationwide Healthcare Financial Service Inc. (NASDAQ: CIFS) is a financial services company based in Beijing. It provides financial advisory services to small- to mid-sized businesses throughout China.
The company offers advisory services for international corporate finance, commercial payments, Internet information, and intermediary bank loans.
CIFS saw its share price jump 153.1% to $3.25 per share during the last week of February on no discernable news, although progress toward a trade deal with China would be a positive boost for this stock.
Top Penny Stocks to Watch Today, No. 1
Midatech Pharma Plc. (NASDAQ: MTP) is a UK-based specialty pharmaceutical company that focuses on developing immunotherapy and oncology products.
It was founded in 2000 and has several drugs that are available for nausea, vomiting, pain relief, and more in its pipeline.
The company's share price soared a whopping 337.5% during the last week of February to a high of $0.52. This was following news that the company's prior announcement of a license agreement with Hong Kong--based Chinese Medical Systems was fully in place after approval by shareholders.
At just $0.52 a share, this company still has plenty of room to run higher.
But if you're looking for a penny stock with breakout potential, look no further...
The Best Penny Stock to Buy Today