Four times every year, the financial media licks their chops to hype a "highly volatile" event called a "quadruple witching" that will send traders into a tizzy.
Of course, they exaggerate just a bit, but the market usually does react. And in doing so, it creates big opportunities for traders who are prepared and know what to do.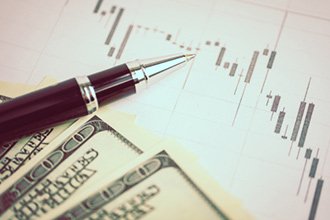 The quadruple witching refers to the third Friday of March, June, September, and December. These are the days when stock market index futures, index options, stock options, and individual stock futures all expire all at once.
Stock options expire every month, but we don't read about the broad market caring that much. Sure, the stock in question might see some unusual volume and price movement, but for the rest of us, it's not a big deal.
The quadruple witching day is more important simply because of the quantity and type of options that are "going off the board." Remember, when S&P 500 index options expire, traders have to buy and sell baskets of the stocks that make up the index itself.
Traders braced themselves last week as the market faced the March quarterly options expiration cycle. Price action did not seem out of the ordinary, at least not for the major indexes, but NYSE volume jumped to 5.7 billion shares from its average of about 3.5 billion.
Why should volume pick up like that?
It's not mysterious. Traders often roll over options positions from one month to the next to keep their strategies going. That means they might sell the older option and buy the newer. Right away, we can see twice the options volume for that one trade.
$1 Cash Course: Tom Gentile is offering a rare opportunity to learn how to amass a constant stream of extra cash – year after year. And he's going to teach you how to do it entirely on your own. Learn more…
It's similar for stock volume. A good deal of action is focused on offsetting, closing, or rolling over positions in the stocks, indexes, or futures on which the options are based. And we see a lot of that occurring in the last hour of trading because trades on underlying securities are automatically executed when their options expire "in the money," meaning at a more favorable price than the option's strike price.
Now that you know what the quadruple witching is, it's time to look at how you can turn that spike in trading activity into profits…
Profiting from Everyone Else's Nervousness