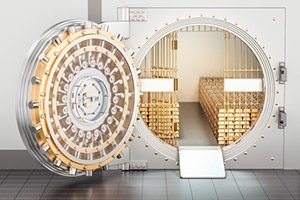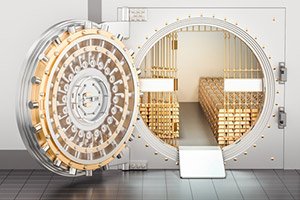 Let's face it. Banking stocks can be boring. But if you want to generate consistent returns, there is perhaps no better place to put your money...
Banks across the United States have been consolidating since the 1980s. Just 15 years ago, there were about 15,000 banks. Today, that number is less than 6,000.
And in the wake of a mega-merger between BB&T Corp. (NYSE: BBT) and SunTrust Banks Inc. (NYSE: STI), we expect that banking deals will continue well into the future.
It turns out that Money Morning Special Situation Specialist Tim Melvin is one of the world's - yes, the world's - best banking analysts.
7-Day Cash Course: With the secrets in this video series, you could potentially start collecting anywhere from $1,190, $1,313, and even $2,830 in consistent income - each and every week. And it can be yours for only $1...
Since 2013, Tim has made 45 picks for banks - all of which made money. That's right, a perfect track record. Better yet, his total return across all picks is a stunning 100.8%.
For example, in June 2014, Tim recommended investors buy a little bank called Coastway Bancorp for $10.80 per share. It was acquired in May 2018 for $27.20 by Harborone Bank (NASDAQ: HONE).
Over the 47 months that Tim recommended investors to buy and hold Coastway shares, the total return was 151.8%.
Then, there was Bay Bancorp - a small bank he found and wrote about in September 2015 for $5.14 per share. The company sold in November 2017 for $11.97 per share. That was a total return of 132.9% in just 26 months.
And in March 2016, he recommended a tiny bank called Royal Bank of Pennsylvania for $1.99. Just 20 months later, when it sold to Bryn Mawr Bank Corp. (NASDAQ: BMTC), his readers earned 130.2%.
And Tim has given many of his bonus banking stocks - the ones averaging 20% returns per year - to his Heatseekers readers since the inception of his premium proprietary service.
At Money Morning, we have another way to tap into banking stocks that are about to take off.
It's called VQScore, and it's telling us that these three bank stocks to buy are ready to explode in share price in 2019 and beyond...
Best Bank Stocks to Buy Now, No. 3