Last Friday (March 22), the bond yield curve inverted, a clear sign that a recession is on the way. But you don't have to worry about missing out on big growth potential with our list of the top penny stocks to watch this week.
The news is likely to wreak havoc on global markets this week as Wall Street overreacts to the yield curve inversion.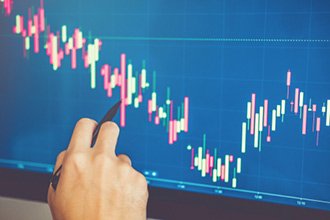 And while it's a sign a recession could be coming next year, you can still find plenty of upside in the stock market. You see, good penny stocks are one of the best ways to make money when markets grow volatile.
That's because penny stocks can generate tremendous gains on the smallest price movement.
Just take last week's top-performing penny stock, Jaguar Health Inc. (NASDAQ: JAGX). Last week, Jaguar jumped just $0.17 on reports of high trading volume.
While $0.17 might seem like a minor gain, it resulted in a huge 105% return for shareholders who bought in at Monday's trading price of $0.16.
You can lock in this kind of sudden return on a regular basis - if you have the right penny stock in your portfolio.
Free Book: Discover 61 ways to potentially triple or quadruple your monthly income. To learn how to claim your copy of "The Book of Crazy Big Income" at no cost, click here now...
After looking at last week's top penny stocks, we'll show you a penny stock that has the kind of strong financials required to make these sudden gains next.
In fact, this penny stock could jump as much at 142%.
Here are last week's top-performing penny stocks:
| | | |
| --- | --- | --- |
| Penny Stock | Current Share Price | Last Week's Gain |
| Jaguar Health Inc. (NASDAQ: JAGX) | $0.33 | 109.57% |
| Dare Bioscience Inc. (NASDAQ: DARE) | $1.68 | 82.61% |
| Estre Ambiental Inc. (NASDAQ: ESTR) | $1.97 | 75.89% |
| Shineco Inc. (NASDAQ: TYHT) | $1.10 | 62.96% |
| EnSync Inc. (OTCMKTS: ESNC) | $0.20 | 60.00% |
| SPI Energy Co. Ltd. (NASDAQ: SPI) | $3.87 | 49.42% |
| DelMar Pharmaceuticals Inc. (NASDAQ: DMPI) | $0.49 | 46.87% |
| Motif Bio Plc. (NASDAQ: MTFB) | $2.55 | 41.51% |
| Endra Life Sciences Inc. (NASDAQ: NDRA) | $3.21 | 37.18% |
| The9 Ltd. (NASDAQ: NCTY) | $2.52 | 36.22% |
As you can see, there's plenty of upside left in this market.
And that's why we're so excited about this week's top penny stock to buy.
In fact, it could jump as much as 142% - and it's trading for less than $2 a share.
Our Best Penny Stock to Buy This Week