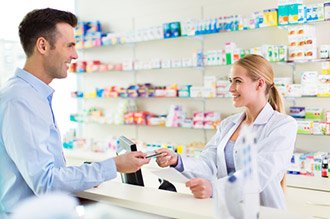 It's rare that investors get an opportunity to go back in time and make money.
In October 2014, JPMorgan Chase & Co. (NYSE: JPM) admitted that 83 million accounts had been hacked. The San Francisco Giants beat the Kansas City Royals in the World Series. And one of the best American stocks – a company tied to the future of America's healthcare system – hovered at $60 per share.
Just nine months later, in July 2015, it traded above $96 per share…
Now, only a few months into 2019, history is preparing to repeat itself. That same stock – rebounding from two difficult quarters – is back around $60 per share.
Weakness in the healthcare space and concerns about growth in U.S. economy have driven the decline.
But this is the type of environment our proprietary Money Morning Stock VQScore™ system thrives in. You see, it helps us identify stocks that are unloved and underpriced by the broader market.
And the system just rated this stock a "Strong Buy," indicating that demand for its shares is about to rise.
Learn How to Trade Like the Pros: Tom Gentile just recorded all of his most lucrative trading income secrets in America's No. 1 Pattern Trader Cash Course. This could set you up for life – and it'll only cost you $1…
Each day after the market closes, the VQScore analyzes every publicly traded company in the world. But only the 1,500 most profitable businesses even earn a score. And a rating of 4 or higher signals the stock is a "Strong Buy."
So, imagine our surprise this week when we dug through the numbers and saw one of the best breakout stocks imaginable sitting at the top of the list…
We're talking about a company that increased its annual sales in 2018 by 11.3%, hitting $131.5 billion. This stock's EPS jumped 33.6% over the last year to $5.05 per share. And the company that said that in 2019, its bottom line would increase by 7% to 12%.
This firm is the largest retail pharmacy across the United States and Europe. It has 13,200 stores in 11 countries and operates a massive pharmaceutical wholesale business around the globe.
Now, we're looking at a chance to repeat history – and make 52% on our money in 2019.
Let's get started…
This Is the Best Breakout Stock to Buy