The Dow Jones today may see an uptick after a positive development in U.S.-China trade talks.
Reuters reported the two nations have found progress on the contentious subject of technology transfers, a sticking point for months between the two sides. That said, investors are still on edge a week after bond yields displayed a long-held warning sign of recession in the United States.
Here are the numbers from Wednesday for the Dow, S&P 500, and Nasdaq:
| | | | |
| --- | --- | --- | --- |
| Index | Previous Close | Point Change | Percentage Change |
| Dow Jones | 25,625.59 | -32.14 | -0.13% |
| S&P 500 | 2,805.37 | -13.09 | -0.46% |
| Nasdaq | 7,643.38 | -48.15 | -0.63% |
"Federal Rent Checks": Thanks to an obscure law, over 100 government agencies are required to pay rent. By following a simple investment strategy, you could receive checks of up to $1,795 every month. Read more...
Now, here's a closer look at today's Money Morning insight, the most important market events, and stocks to watch.
The Top Stock Market Stories for Thursday
With the world on edge, British leaders remain deadlocked on a plan that would provide an easier transition for the UK to depart the European union. British lawmakers explored eight different alternatives to Prime Minister Theresa May's Brexit plan. They rejected all eight of them. May will continue to press her plan, although she has said she plans to resign as Prime Minister after a final plan is reached. The UK is still no closer to a Brexit plan than it was the day after voters passed the referendum to leave the EU more than 1,000 days ago.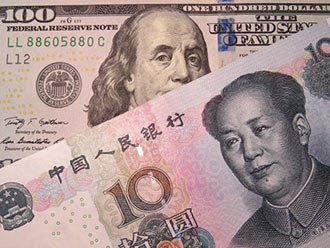 The Trump administration has sued Facebook Inc. (NASDAQ: FB) over "discriminatory" marketing practices tied to audience control. Until last week, the social media giant had allowed employers and property owners to screen their audiences based on race, gender, and ethnicity. This is the latest setback for Facebook over consumer data management.
Although investors are fretting about the 10-year bond falling to its lowest level since December 2017, the bigger story centers on progress between the United States and China on a trade deal. Reports indicate that China has made several proposals on issues related to technology transfers and intellectual property. U.S. Trade Representative Robert Lighthizer and Treasury Secretary Steven Mnuchin will arrive in Beijing today for another round of discussions. The talks come after both sides missed an opportunity to host an end-of-March summit between the nations' presidents to sign a trade pact.
Stocks to Watch Today: BA, BAYRY, LYFT
Boeing Co. (NYSE: BA) announced an overhaul of its software system and trading mechanisms for its 737 Max plane series. This represents the most direct response to criticism about its original design and safety systems in the wake of two fatal 737 Max crashes over the last five months. U.S. Transportation Secretary Elaine Chao raised serious concerns about the fact that certain safety systems were not part of the standard package sold by Boeing to its global customers who purchased 737 Max Jets.
The problems for Bayer AG (OTCMKTS: BAYRY) are starting to mount, and shares are off more than 10% this week after a federal jury awarded a California man $80 million after determining that its Roundup product is responsible for his cancer. Bayer, which owns Roundup producer Monsanto, is now preparing for a significant string of legal battles over the company and brands it acquired last year. Roughly 11,000 similar lawsuits are pending at the state and federal levels across the United States.
Markets are gearing up for tomorrow's public debut of ride-sharing giant Lyft. According to reports, the firm plans to price its IPO between $70 and $72 per share. That is much higher than the original range of $62 and $68 per share. The company plans to raise as much as $2.4 billion through the sale of its stock.
Claim Your Portion of This $11.1 Billion Money Pool: By following a few simple steps, one IRS directive could help set you up to receive checks of up to $1,795 every single month. Hordes of Americans have already signed their names to the distribution list - and the longer you wait, the greater your risk of missing out on this powerful investment. Click here for more details.
Follow Money Morning on Facebook and Twitter.
About the Author
Garrett Baldwin is a globally recognized research economist, financial writer, consultant, and political risk analyst with decades of trading experience and degrees in economics, cybersecurity, and business from Johns Hopkins, Purdue, Indiana University, and Northwestern.