Lyft is a startup "unicorn" that has Wall Street gushing with excitement, but don't jump on the Lyft IPO bandwagon just yet.
Much like Pinterest and Uber, Lyft was one of 2019's most anticipated tech IPOs, with a valuation of over $1 billion. So, it's no wonder investors were ready to jump in today after Lyft's March 1 announcement.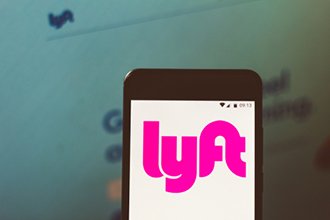 In the last eight years, Lyft has built up investor confidence with strong consumer satisfaction and driver ratings.
While in the last two years, the company has also gone from 15% to 29% of the ride-sharing market. Beyond that, it has operations in the United States and Canada, with plans to expand internationally.
Even legendary hedge fund manager Carl Icahn committed a $100 million investment to Lyft.
Plus, the company also recently acquired Motivate, the largest bike-sharing company in the United States. And with its move into the dockless bicycle and scooter market, Lyft pledged $100 million toward the public bicycle network in New York City.
$1 Cash Course: Tom Gentile is offering a rare opportunity to learn how to amass a constant stream of extra cash - year after year. And he's going to teach you how to do it entirely on your own. Learn more...
But while Lyft is one of the biggest ride-sharing app companies, it isn't the only one. And it certainly isn't at the top of the food chain.
There are Two Huge Reasons to Be Skeptical of the Lyft IPO
First is Uber...
Lyft is in direct competition with the godfather of ride-sharing companies, Uber. Beyond that, its path to success might be rockier than you'd expect.
But luckily for Lyft, Uber has been plagued with controversy over the last few years. In 2017, founder and (ex) CEO Travis Kalanick was forced to resign after allegations of sexual assault and mismanagement of the company.
By 2018, Uber was embroiled in a legal fight with tech giant Alphabet Inc. (NASDAQ: GOOGL). The company accused the ride-sharing firm of stealing self-driving car technology - which resulted in a settlement of $245 million in cash and $70 billion worth of firm equity.
Even now, Uber continues to struggle with accusations from state and city governments over the implementation of secret software (preventing legal authorities from enforcing regulations).
But even if Uber's image continues to spiral downward, there's an even bigger problem with Lyft.
This Startup "Unicorn" Is a Dangerous Ride