The Lyft IPO is finally here, but it might not be worth all of the buzz.
However, 2019 is a big year for startup "unicorns" and big tech IPOs. And like Pinterest, Uber, and Airbnb, Lyft has been one of the most hyped-up IPOs since its announcement on March 1.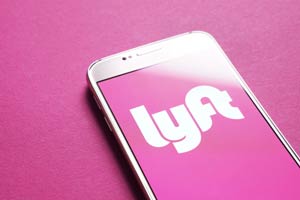 But some of Wall Street's excitement is understandable.
Since 2012, Lyft has built a solid foundation for investor confidence by focusing on customer satisfaction.
Beyond that, in the last two years alone, Lyft's services have grown and now account for 29% of the ride-sharing market in the United States and Canada.
Not only that, but Carl Icahn, legendary hedge fund manager, promised Lyft $100 million in investments.
This Could Be the Most Profitable Dollar You Ever Spend: Tom Gentile's Cash Course covers all the essential trading ideas you need to know to potentially make thousands in extra income every week. Get access for $1...
Plus, with Lyft's acquisition of the biggest bike-sharing firm in the United States, Motivate, it's also moving into the scooter and dockless bicycle market. It's even committed $100 million toward New York's public bicycle network.
However, while Lyft is a massive ride-sharing company, it's not alone. And it's definitely not the largest.
There Are Two Massive Reasons You Should Be Wary of the Lyft IPO
For one, Lyft is in competition with the ride-sharing giant Uber.
Not only that, but there are a few obstacles to watch out for in its journey to success.
However, fortunately for Lyft, there is a silver lining.
Back in 2017, Uber's founder and CEO, Travis Kalanick, resigned after several scandals involving sexual harassment and poor management decisions.
Once 2018 rolled around, Uber found itself in a legal battle with Alphabet Inc. (NASDAQ: GOOGL). The company had been accused of stealing self-driving vehicle technology - which was resolved through a settlement of $70 billion worth of firm equity and $245 million in cash.
Even with a valuation of $120 billion, Uber is still waist-deep in drama. Both state and city governments have also accused the ride-sharing firm of implementing hidden software to thwart authorities from enforcing legal regulations.
So even if Uber's struggles continue, Lyft faces even bigger issues ahead.
The Numbers Make Lyft a Risky Gamble