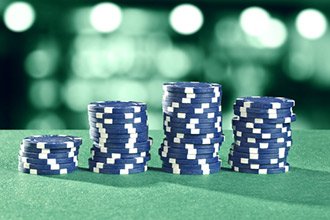 This has to be one of the most unloved market rallies of all time.
Since the market bottomed at the end of December, investors have enjoyed a V-shaped recovery that has lifted the market to previous highs. Just look at the S&P 500, which has rebounded more than 14% year to date.
Many professional investors are using the gains to lock in profits earned over the last decade.
Now that the yield curve is inverted, many investors are worried the end of the rally is near.
And yet, stocks are continuing even higher this week.
Are there any bargains to be had for those wishing to buy stocks today?
They may be more difficult to find, but thankfully we have the Money Morning Stock VQScore™ system, which identifies stocks to buy no matter the market conditions.
Now, more than ever, ignoring the noise is extremely important for profitable investing. Ignore the day-to-day nonsense of the market. Obsessing over the daily fluctuations of stocks is no way to manage a portfolio.
Free Book: Discover 61 ways to potentially triple or quadruple your monthly income. To learn how to claim your copy of "The Book of Crazy Big Income" at no cost, click here now...
The primary principal of owning stocks dictates thinking long-term.
Every share of stock is a share of future profits. The key word here is "future."
If a stock is owned at the right price and the company does its job properly, returns generally follow.
Finding a stock at the right price is the key - not what happens in the stock market today, or tomorrow, for that matter.
It's even better if you can find blue-chip stocks that are priced attractively...
It's well known that owning blue-chip stocks is historically less risky compared to other stocks in the market.
Interestingly, as the market has essentially traded flat over the last 15 months, many of these blue-chip stocks have become cheaper to buy today.
That's because their profits are growing, and in some cases, growing very nicely.
The VQScore system has noticed. This week, several blue-chip stocks have earned our highest score.
Here are the three best blue-chip stocks to buy today at bargain prices...
Best Blue-Chip Stocks to Buy Today, No. 3