Last week, the New Jersey marijuana vote fell through, and legislators punted until the end of the year. But despite the negative outcome, we're still encouraged by what we saw.
The defeat was a significant blow to legalization advocates who hoped to put the Garden State at the forefront of the nation's legalization efforts – and create huge profits in the process.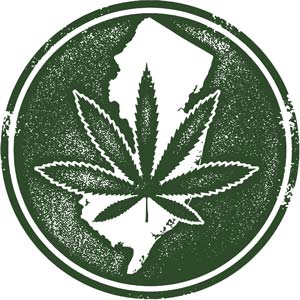 However, there's a silver lining to legal marijuana's defeat in New Jersey. New Jersey's legalization effort is the latest sign that the national marijuana movement is gaining real momentum.
More importantly, it means investors should be paying close attention to the emerging legal marijuana market.
Today, we're going to show you what New Jersey's latest showdown tells us about the future of the legal marijuana market.
We'll also show you how to get in on the ground floor of this emerging industry and lock in profits as full legalization gains momentum…
New Jersey's Marijuana Legalization Fallout Is No Roadblock to Profits
New Jersey's months-long effort to legalize marijuana fell apart when state Democrats failed to secure the votes necessary to get the bill through the legislature.
However, we shouldn't consider this a defeat by any stretch.
STAKE YOUR CLAIM: Three pot stocks in particular could be poised for rare, wild gains of up to 1,000%. Click here to learn how you could see a $2 million "pot payday"…
Not only is New Jersey's governor, Phillip D. Murphy, fully behind the legalization effort (he even campaigned on it), but the state took the radical step of trying to legalize cannabis through the legislature.
That means last week's botched vote won't be the last time a bill to legalize recreation marijuana comes to the floor of the legislature.
According to polls taken just before last week's vote, a majority of New Jersey residents support marijuana legalization.
That's a sign Governor Murphy is unlikely to give up without a fight.
In fact, it's likely that Murphy is going to be able to force the legislature's hand due to developments in the state's powerful northern neighbor, New York.
On Monday (April 1), New York governor Andrew Cuomo vowed that New York State will pass a law to legalize recreational marijuana by June 2019.
In comments to a local radio station, Cuomo said his administration will "get marijuana done – it's not a question of political desire; it's a question of practical reality." With New York gunning to legalize marijuana as soon as the summer, New Jersey is unlikely to stand idly by while New York takes the lion's share of profits.
However, what happens with legalization down the road in New Jersey is small compared to the real takeaway from last week's vote…
Why This Cannabis Legalization Vote Was Different