It's one thing to hear a TV pundit pump up their profit-making potential, but it's another to see it unfold in real time right before your eyes.
That's exactly what we gave you here on Money Morning.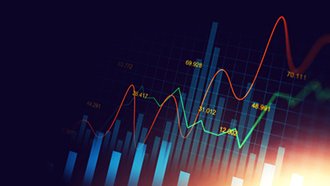 On March 20, we offered Money Morning Quantitative Specialist Chis Johnson's forecast for a rise in the shares of biopharmaceutical stock Epizyme Inc. (NASDAQ: EPZM). He saw shares reaching $15 from their then current $11.98. It was based on a number of factors, including a reliable pattern on the charts called the "golden cross."
While the stock offered a potential for 25% profit in just a few weeks' time, we were not content with that. By leveraging the move using the power of options, we laid out a trade that could return 150% gains by April 18.
We suggested buying a call option with a strike price of $15, expiring on May 17, for $28 a contract. If the underlying shares of EPZM rose to Chris' target price, we'd turn a 25% gain into a 150% gain.
But here we are several weeks early, and the option contract closed at $90 on April 4 for a 221.4% profit.
The stock hasn't even reached Johnson's price target of $15 per share yet, but the price of the option soared as shares of EPZM jumped from $11.98 to $13.45 today (April 5).
That's the power of options trading. And the gains could go even higher if the stock continues to rise before the expiration date.
Learn How to Trade Like the Pros: Tom Gentile just recorded all of his most potentially lucrative trading secrets in America's No. 1 Pattern Trader Cash Course. This could set you up for life - and it'll only cost you $1...
But since the gain was so strong in the early going, time will be working against us, so banking your profits is a good idea. A 220% winner is nothing to sneeze at.
Remember, as Michael Douglas in "Wall Street" said, "greed is good" - but smart traders know the second part of that reads, "to a point." Bulls and bears make money, but pigs get slaughtered.
Plus, there are even more profitable opportunities out there to cash in on stock price movements using options.
Whether the market is surging higher, moving sideways, or even tumbling down, there will be setups available to traders who know where to look. They just have to know what types of trades work in whatever condition the market may be in today.
Fortunately, we've got you covered with some of the best research in the business.
Take a look...
Chris Johnson's New Trading System Unveiled