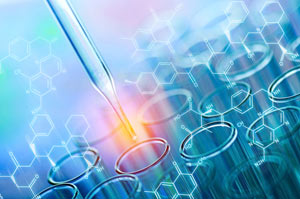 If you look at the current market, it's hard to miss some of the similarities to the dot-com bubble of the early 2000s. Now, we're not predicting another collapse like we saw nearly 20 years ago, but there are similar patterns emerging that could make investors serious money.
And one of the best places to do so right now is with the best biotech stocks...
In that supposedly once-in-a-generation era, the economy was booming thanks to a revolution in technology. Today, we're seeing a lot of similarities, and without much of the risk that existed back then.
Stocks were flying off the shelves as Wall Street raced to bring any business to the publicly trading masses.
For years, investors couldn't lose. But interestingly, technology stocks were not the biggest gainers back then.
The real winning sector at the turn of the millennium were biotech stocks.
Between 1998 and early 2000, the Nasdaq Biotechnology sector skyrocketed over 500%, compared to roughly 200% for the entire Nasdaq.
5G Is Coming: The tech breakthrough of the century could rest on this $6 stock - get all the details here.
The headlines were all about technology and Nasdaq stocks, but huge outperformance was earned in the biotech space.
Right now, the biotech sector and Nasdaq are moving in lockstep.
Thus far in 2019, the iShares Nasdaq Biotechnology ETF (IBB) has gained 18.76%. By comparison, the technology-heavy Nasdaq index is up just over 19% this year.
Back in 1998, the same pattern was forming before biotech stocks truly broke out.
So despite the gains in the biotechnology sector in 2019, there are more gains to be had.
Wall Street knows this is true.
In 2018, there was a race to bring biotechnology companies to the public market.
Through the first three quarters of 2018, 38 biotechnology companies went public, raising some $3.9 billion.
That's the highest dollar amount since 2000.
I think we are on to something here.
Cynics will note how badly the dot-com bubble ended, but we are far from the end today.
One of the biggest differences today is the U.S. Federal Reserve.
Investors today have the central bank at their back, while in 2000, Alan Greenspan's Fed was jacking up rates, purposely trying to stop asset price inflation.
The takeaway for me is that we are in the early stages of the next leg up for biotechnology.
While it's tempting to buy a basket of stocks in the space, the biggest gains can come from owning the right individual biotech stocks.
To find those, we turn to the Money Morning VQScore™ system, which just gave three biotech stocks our highest rating.
Here are the three best biotech stocks to buy today...
Best Biotech Stock to Buy Now, No. 3
[mmpazkzone name="in-story" network="9794" site="307044" id="137008" type="4"]
Unlike the rest of the sector in 2019, shares of Ligand Pharmaceuticals Inc. (NASDAQ: LGND) have floundered in 2019.
The stock is actually down 6% for the year, despite reporting strong earnings for the fourth quarter, including raising its view for 2019.
Apparently, the market was not impressed with its recent sale of assets, the proceeds of which will be used for future acquisitions.
That shortsightedness opens the door for new investors today, especially in advance of what could be a fabulously rich melt up across the entire biotech sector.
Ligand is clearly in a transition period, with earnings that will be adjusted for asset sales and potential declines in sales of existing products.
Last year, the company made $7.16 per share.
With the stock trading for only 18 times that number, the valuation is in line with the market.
Once Ligand has its house in order and earnings growth on the proper trajectory, this stock could easily double in value.
Best Biotech Stock to Buy Now, No. 2
A melt up in biotech stocks is not a fanciful dream. It's deserved based on growing profits.
Shares of cancer research and drug biotechnology company Exelixis Inc. (NASDAQ: EXEL) have gained 20% so far in 2019, with more to come.
Analysts expect the company will grow profits by almost 50% per annum over the next five years.
That sort of explosive growth deserves a melt up in share price, especially with the stock trading at only 31 times 2019 expected earnings.
It has been my experience over the last 20 years in this business that any stock trading for a multiple below its growth rate typically appreciates in value significantly over time.
In fact, many stocks with that valuation dynamic can double in value in less than a year.
With the right market environment, similar to the one we are seeing today, anything is possible.
Recently, Morgan Stanley (NYSE: MS) upped its rating of Exelixis, putting a price target of $28 on the stock.
That's not even close to being a double, but it is a nice positive for shares, considering Morgan Stanley is only neutral on the stock at the moment.
Don't be phased by that negativity.
Wall Street is often way behind the VQScore in terms of picking winning stocks, especially if we are on the cusp of a biotechnology boom.
Best Biotech Stock to Buy Now, No. 1
When looking for stocks that can rocket higher, the most fertile, target-rich environment is the small-cap space.
The $1.4 billion market cap biotech stock Innoviva Inc. (NASDAQ: INVA) is the perfect biotech stock in front of a forthcoming melt up.
What's not to like?
This asthma-focused biotech company is poised to grow profits by 20% per annum over the next five years, according to analysts.
In the very near term, the market is worried about a short-term dip in profits.
Competitor drugs may take a dent out of Innoviva's market.
But don't discount the value of research and further drugs coming to market.
That hope is what fuels the buyers, especially when there is a boom like the one we are about to encounter.
Innoviva trades for less than 10 times 2019 expected earnings.
That low valuation makes this the No. 1 biotech stock to buy as the current melt up makes its next leg higher.
A double or more is quite possible.
The $12 Trillion 5G Revolution Is Here!
It's the greatest breakthrough in history. It can usher in an incredible new world, potentially minting millionaires by the bucketload!
And one $6 company - that no one is talking about - could skyrocket in 2019.
Here's how you could make 10 times your money from this red-hot phenomenon.